Serverius technical update December 2016
280kW extra cooling power SDC2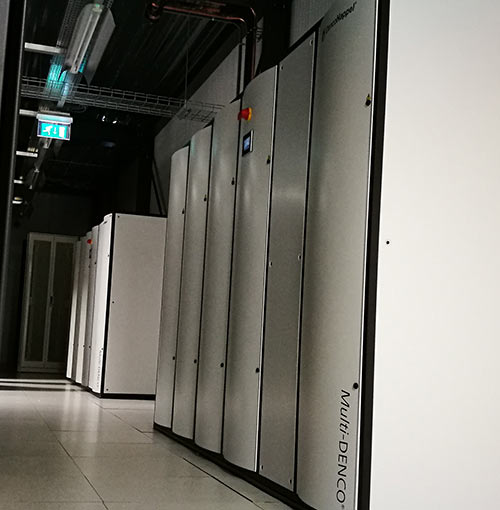 We got two new large air-conditioners at SDC2. Another 280kW extra cooling power and extra redundancy.
Also this new Multi-DENCO air-condition systems is again delivered by T&S Klimaattechniek, the same supplier as we currently are using in both our datacenters. The new CombiCool design brings the diversity and resilience to Multi-DENCO. The unit contains both a chilled water circuit (primary cooling) and a direct expansion refrigeration circuit (secondary cooling) for guaranteed cooling in an efficient manner. The CW circuit can provide cost effective cooling from the site's main chiller, but if unavailable due to fault or maintenance, then the Multi-DENCO can switch to the backup DX circuit to provide continuous cooling for your critical space. When the CW is available again, the CombiCool unit can automatically switch back to the efficient cooling, all seamlessly and automatically giving you peace of mind.
New employee Jang, Sean, Max and Wesley

This month Sean joined the NOC, Wesley and Max joined the on-site support and Jang is the 4th programmer. Welcome!
New cooooooooling alley!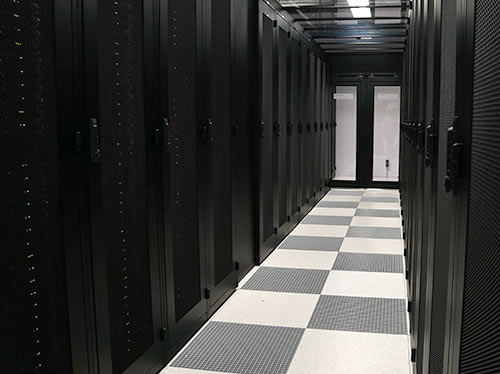 Again? ehhh… yes again 50 new racks in a row are added to SDC2. After the one week we have only 6 left, so if you want to have a rack, please act fast.
Lots of new client panel features
Our client panel is approved day by day: https://my.serverius.net/changelog Our R&D team added lots of new features at the remote hands, DDoS Protection Cloud, access pass system, the design and many more. We thank our users who came up with all ideas.
Expansion caterpillar Flywheel UPS at SDC2
The expansion of the 2nd datacenter of Serverius (SDC2) keeps on going. Last month both datacenters were sold out so new colocation racks, cooling, and the existing flywheel UPS was  upgraded to 750kW.
Rick Moorman, datacenter engineer of Serverius:
"Like many know, at SDC2 we are using caterpillar flywheel UPS systems for a few years. These are the most reliable UPS systems in the market. The perfect fit with our current Caterpillar generators and its outstanding current power efficiency of more than 97% will keep our datacenter PUE low. The much greener environmental footprint than traditional battery UPS systems will let us keep our reputation as a green datacenter. Therefore, it is better for the environment and it will save money on long term so our quality power will still be affordable.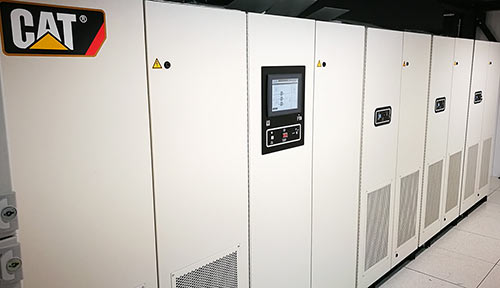 At the moment we are the only datacenter in the Netherlands what is using this kind of high reliability UPS systems. Normally they are mainly used in hospitals and other lifesaving environments. Because of the higher financial investment they are not much used within datacenters. But our non-commercial company goals and Serverius only want to offer the best possible solution to his users we choose again for flywheel Pon power flywheel UPS systems. I'm really proud of this!"
Technical: With this new upgrade will have a total UPS capacity of 750 kVA. It will be used for the upcoming 120 colocation racks what will be added to the current data room of SDC2.
Successful open datacenter IP night
During our datacenter night last week 34 people came over at our SDC2 to see Sem his presentation about our datacenter and IP services. Planned was a hour and a drink, but a few hours later the tour was still not finished because users could not stop discuss about whats the best hybrid IP infrastructure security. 🙂 If you want to join the 2nd open datacenter night, please email sem@serverius.net