On-site colocation support (remote hands)
The success factor of the Serverius datacenters is the high level of on-site support and the power of our famous client panel software. The level of quality is provided by teamed work flow software, our certified datacenters, the outstanding Service Level Agreements and our experienced engineers.
Teamwork by advanced client panel
With our advanced Serverius client panel users can request remote hands. It will provide an easy way to request remote hand tasks and has an archive from requests of the past.
By using this tool, an technical engineer will directly receive the request in a good format. He exactly knows your datacenter location, your rack number and the hardware position of the device and he will have a clear description of the requested task. In this way no mistakes will be made and it will speedup the execution time.
When the engineer processed the remote task he will put the request on "Closed" and he will answer the related ticket. Within his client panel the client will see that the task is performed and he can get an e-mail and SMS notification. Like you see, a fast and professional way of working where you can rely on.
Benefits:
No mistakes:. Every remote hand requested by the tool is pointing to the exact piece of hardware. En engineer cannot make the mistake of applying remote hands to the wrong hardware position. In this way remote hands are applied 100% the way you want, you do not have to discuss to what hardware you pointing to and the task is applied the fasted way.
Clear overview of speed: Per case or in general you can see the speed of (past) requests.
Clean rack administration of your own: You have a clean rack administration, no labeling needed anymore.
Work in a team: Every worker in a team can have it's own client panel login. With this login he can see remote hands (and ticket) of his colleague. In this way everybody is aware of the current status of a requested task.
Archive of all past remote hands: All Remote hands of the past 5 years are saved. For an example, you can easily see who requested a specific remote hand in the future and where the Serverius engineer helped you with.
Task examples:
Receiving hardware at the datacenter, making photos to send to the owner, adding hardware to a colocation rack.
Providing a Serverius KVM over IP (by different IP network) switch for a few hours. In this way you are able to configure the hardware remotely even when the own network is not ready.
Providing a remote console (by KVM) to configure your network device.
Cabling of hardware and changing optics
Human reading, describing or reporting hardware errors.
Swapping a hard disk, CPU, memory, main boards or checking cabling.
Power cycling, resetting or rebooting equipment.

The admin side
At the on-site data center support will processed as soon as possible. When a request is coming in, it is filtered in urgent and non urgent requests. For example, adding a new server to a colocation rack can wait for a hour but a failing piece of hardware needs to be replaced as soon as possible. Notification to multiple engineers will be automatically done by e-mail and SMS and in the datacenter offices are screens what will give extra information about all open requests. In this way of working we ensure a fast and flawless task execution with great client information tasks.
More information you can be read in Rick Moorman his blog post.
Client and Serverius working as a team!
"The success of our remote support is the cooperation between our clients and our engineers. The clear structure and client software will make it all happen"
Dennis Doorten, Head client support
Sending hardware to the datacenter
All users can send hardware to the Serverius datacenters. When it arrives one of the support engineers will make photo's of the goods and send these photos to the user. This way the user will see what and when it was delivered to the datacenter. Until the user is telling by remote hands where to add the hardware in his rack, the packages will be stored the secure datacenter storage.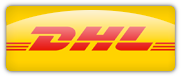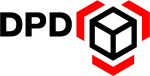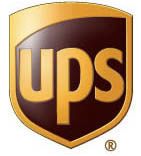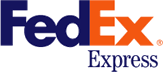 Advanced colocation power statistics
Serverius is providing a transparent power usage overview to all his colocation users. This power statistics will provide information about the amount of power in Ampere, the kW, the power factor, Reactive power, Apparent power. This in formation is per A and B feed and aggregated. The monthly kWh overview will be used for transparent over usage invoicing. In total it's a system without any secrets!
Private access card management
Every colocation user can always access the datacenter with his personal access card. Only this access card + fingerprint + personal code giving access to the data center. The main client panel admin can manage all access cards in his controlpanel https://my.serverius.net where he also can see all activity from all cards.

When accessing one of the the data centers, the card holder and main admin will be notified by email and/or SMS. This way both will always know where and when an access card is used.