Connectivity & Colocation reselling program
The wholesale "Connectivity & Colocation reselling partner program" provide users, training, free SLA levels, marketing budget, high discounts to sell Serverius Services to their own client base where they can add their own value added services to it.
'Partnership means better business'
Serverius is always open for new cooperation with ambitious partners. By combining our technical capabilities and your customer insights, together we can deliver tailored solutions to address the needs of customers across every industry and market.
Are you looking to resell our services, then our Distributor Expert program is the solution for you. As a Distributor we will actively support you in developing your business because we realize that your success is our success. Your expertise helps us gain new customers just as our expertise helps you in building your business. In short, combining your strengths with ours enables us both to tap into entirely new market opportunities.
If you are interested in providing us with leads then our Referral Partner program is what you need. The Serverius Referral Partner supports partners who spot a new opportunity. You'll earn extra money every time you introduce a new customer to us. So you can give your business a boost with a new monthly revenue stream and focus more on your core business while we take care of the infrastructure side of things.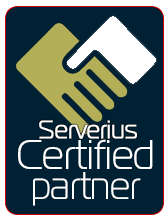 Referral Partner
If you provide us with an new direct client you will be rewarded with an monthly recurring commission based on the value of their order. It's one of the most rewarding schemes in the industry.
Your financial benefits:
Each month for the lifetime of the contract you will receive a percentage of the overall contract value. Precise payment amounts depend on the contract length and the level of discount we give to the referred costumer.
CONTRACT LIFETIME
Discount
1 year
2 year
3 year
0%
8%
9%
10%
5%
7.4%
8.3%
9.2%
10%
6.8%
7.6%
8.4%
15%
6.2%
6.9%
7.6%
20%
5.6%
6.2%
6.8%
25%
5%
5.5%
6%
30%
4.4%
4.8%
5.2%
Example:
On an order worth € 10.000 per month over a three year contract:
If we agree a 5% discount with the referred costumer you will receive:
(9.2% x € 10.000 ) x 36 months = € 33.120 in total.
If we close the deal giving 0% discount you will receive:
(10% x € 10.000) x 36 months = € 36.000 total.
You will:
Get periodic commission
Receive product training
Have access to our knowledge base
Receive partner program certificate
Get dedicated partner manager
Distributor Expert
Stimulate more sales when you sell Serverius products and grab a larger market share. This simple, no commitment, revenue-based program helps you grow and differentiate your business while also building costumer demand and loyalty.
Your financial benefits:
By increasing your monthly revenue you will receive more discount. Meaning the more business you will create the more money you will save.
| | | |
| --- | --- | --- |
| | MRR € | Monthly fee discount |
| Level 1 | 2.000 – 4.999 | 8% |
| Level 2 | 5.000 – 9.999 | 10% |
| Level 3 | 10.000 – 19.999 | 15% |
| Level 4 | 20.000+ | 20% |
Example:
Your monthly recurring payment is 6.000. You will then receive an monthly discount of 10%. If you increase your MRR to 20.000 you will receive 20%.
You will:
Provide first-level support to end user
Be responsible for financial payments
Receive product training
Have access to our knowledge base
Receive partner program certificate
Get dedicated partner manager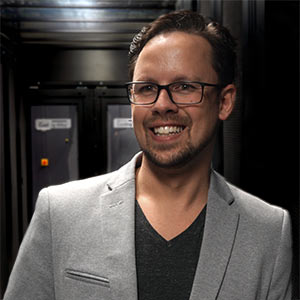 Apply now!
Interested in joining our program?
Please contact me:
Sem Hindriksen
Solution manager
+31(0)887378315
+31(0)610994525
sem@serverius.net
Skype: sem.serverius.bv
Distinguish yourself and enjoy with some great advantages by becoming our partner:
Give yourself a strong competitive advantage over your competitors
Develop new business opportunities
Build stronger customer relationships
Reduce capital expenditure
Count on specialist support and advice when you need it
Partner program certificate
Dedicated account manager
Use of our marketing information
Everyone can join our program, we only ask for an couple requirements:
Participate in training sessions.
Promptly resolve abuse and other reports of your clients.
Be able to provide first-level support. 'If you can do it yourself, you need to do it'.
Have an verifiable company website, company email, company name, phone number and address.