The European Cloudflare alternative?
"Is Qbine a good Cloudflare alternative? Are the core functionalities, GDPR compliance, and hygiene tooling sufficient to use it professionally?"
Lots of look-a-likes, but never a real good European Cloudflare alternative. Mostly offered with the best intentions, but never a real alternative because of missing functionality, stability and uptime. Lets see how Qbine will act.
Qbine as an alternative?
First of all, this page is written because at Serverius we often get the question if Qbine is just a Cloudflare alternative or not. People ask because, in addition to many differences, it also has some overlapping features. Both have some pros and cons, and both have a fan base of users that will use their subjective. With this article, we hope to provide some clearance about both.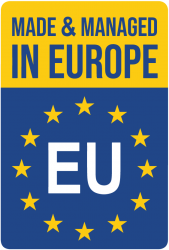 We assume most of you will already know Cloudflare, so let's start with Qbine. The most asked question we get is "is Qbine better than Cloudflare?". The quick answer is "no, it's not". But Qbine is the only alternative for a large group of users because, first of all, the Service is built/offered by a 100% Dutch/European company. It's running on sovereign European values. Qbine is built, maintained, and supported by Serverius, without the intervention of any other (non-European) parties. All parts of the service chain apply to Dutch and European law without any overlapping non-European jurisdiction. Therefore, Qbine meets the highest GDPR standards in Europe.
Knowing this, a large group of people cannot use Cloudflare (anymore). But they will need some alternative services that will offer the same core functionality from a company that will exist after a few years and also will offer decent daily service support.
So let's see put things in perspective. 🙂
Distributed software and infrastructure
Qbine is completely made by the Serverius R&D. So it is not the umpteenth NGNIX look-a-like, but really 100% in-house developed. GO-lang is used as a programming language. This offers the highest possible performance and stability and it also offers infinite scalability. And that's more than useful because in the first years Qbine only ran on just 3 servers in a single data center. Nowadays it runs on many servers, spread over several data centers in Europe. If a data center location fails, the user will not notice anything. As a result, Qbine has achieved 100% uptime in recent years. This despite the many hack and DDoS attacks, countless Qbine software updates and hardware upgrades. Besides Cloudflare, no other party has been able to achieve this. It's a good example that Qbine really counts with the big boys.
Just like Cloudflare, Akamai, Imperva, and other known parties, Serverius also manages all underlying facets in-house. Serverius has solely access and ownership of the full hardware infrastructure that is used. In addition to this, also the BGP network environments, and the DDoS protection mechanisms, are fully managed in-house. To run the Qbine software, only proprietary bare-metal hardware is used without any externally hosted VPS, Hyperscaler, or other hosting environments. This full-chain management guarantees the most performance, highest security, and best stability.
An increasingly important point for European parties is that cloud software is certified. Qbine is too, it has the ISO 7510 quality mark from the start. And not just the software itself, but also the infrastructure, and the software set-up itself. As many know, it does not guarantee absolute security, but it does reflect the professional design of the service and parties that are ISO/NEN certified themselves can use the statement of applicability for their own audits.
Features & functionality
As you can see on the Qbine page, its technical functionality is enormous. We will not handle the technical features here, but some basic principles are explained.
Just like Cloudflare, Qbine also improves websites. But it's done in a more European strict way. For example, many websites will need to apply to the Dutch internet standard https://internet.nl/ All checkboxes need to be green, to apply for example to its insurance company terms or certified minimums. If technically possible, Qbine will offer a green checkbox by default. And when some security level will change, it will be applied automatically. Therefore, website owners safeguarded that their website developers/engineers do not forget to keep their applications up-to-date.
Just like Cloudflare, Qbine protects and improves websites, and offers insightful information about its usage. No data-traffic limits are used, also the free version of Qbine works without any limits. Commercial add-ons are both offered the same way. When using pro features like load-balancing, advanced .pdf insights, and custom error pages, the user has to pay a small amount of monthly recurring fee extra. Both have features the other does not have. Qbine for example offers to use private IP subnets. This offers users to use a single private IP for one or multiple websites, and even to let Qbine announce a /24 of their own IP space. With this unique feature, people have more control and experience better DDoS protection, and resellers can white-label Qbine to their webhosting clients.
Another nice Qbine feature is the IP top-talkers. This offers clear source IP information about the number of HTTP requests, from which network they are coming from, and offers with a single mouseclick to add them to a black or whitelist that can be used for 1 or multiple websites.
Qbine gets many DDoS attacks per day. This probably looks a lot, but it's just normal. After an interview with our users, we saw that 40% of all Qbine are using the services to protect their HTTP applications against DDoS attacks. Simply because there is no European alternative. Yes, there are many other DDoS mitigation providers. For example the Dutch NIBP. But they are all based on IP, not on the HTTP Layer 7 protection. Of course, they will offer you some Layer 7 protection, but without advanced encryption, because they do not have the SSL certificate whats needed to real-time decrypt incoming data traffic, inspect it, encrypt it again and send it to the source or destination. To offer this functionality, brute performance is needed. Qbine is technically able to offer this by providing data centers full of clustered hardware, with Serverius IP DDoS protection providing rough pre-filtering. This combination is by far the largest IP DDoS protection engine in the Netherlands. Therefore, Qbine is the only European solution against today's advanced HTTP attacks. And most importantly, this real-time processing of HTTP(s) data traffic works in clear and a secure way. The certificates are safely hosted in an online safe. Where this safe is hosted on only Dutch grounds. Europeans are by GDPR not allowed to share their SSL certificates outside Europe, and also not with non-EU companies. In this case, Cloudflare, Amazon web services, Microsoft Azure, etc. are a clear "no-go".
Insights are key. Every business owner wants to see facts and numbers. Wants to know how to improve their websites and what happens during attacks. Qbine offers basic insights like you may expect. A monthly .pdf is sent monthly with nice graphical overviews. Per website and totals of all sites together, they are all included. For example, also its functionality like HTTP top-talker information. Cloudflare offers similar overviews, and extra-paid users have even more insight. When comparing both, Cloudflare offers you even more. But in most cases, Qbine's alternative insight will do the job.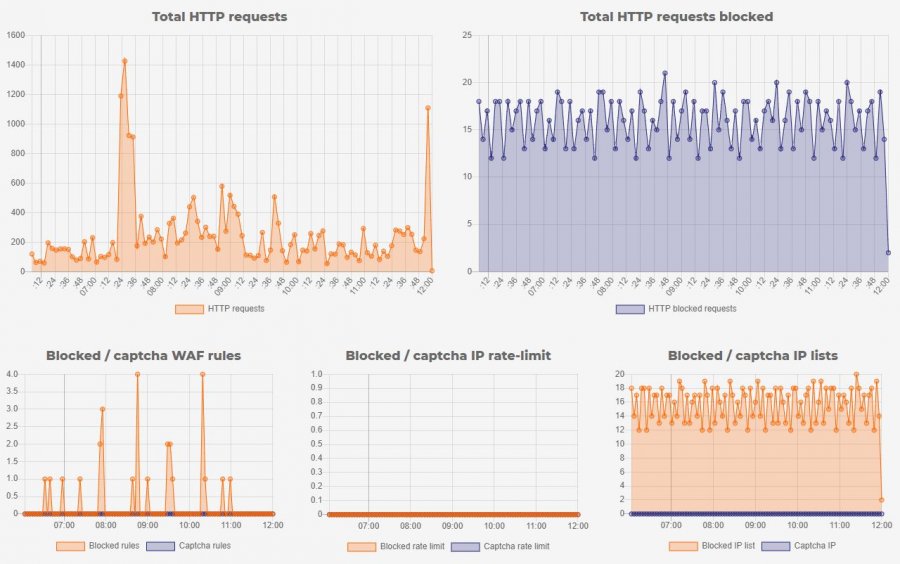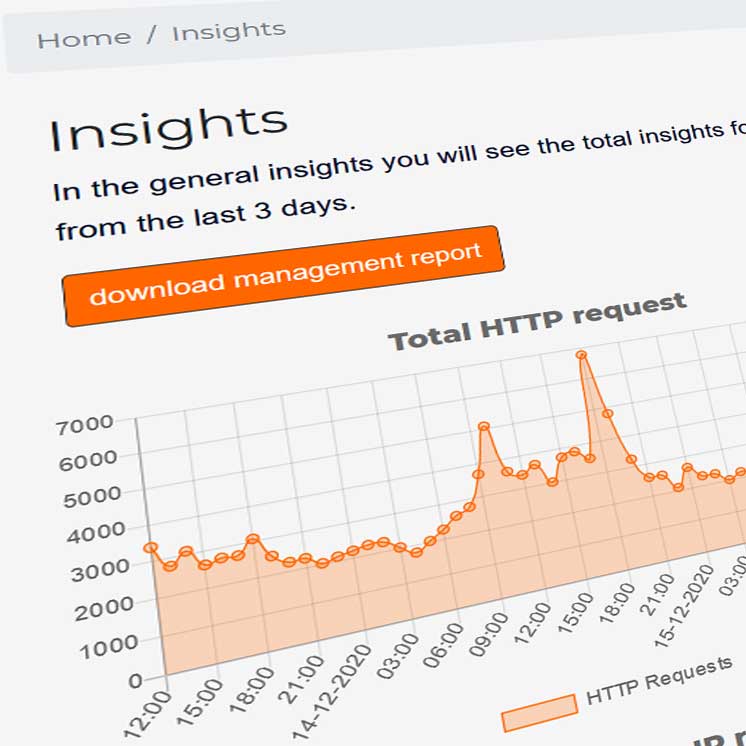 Conclusion
As you can see, comparing Qbine with Cloudflare is a bit of an issue. The best of both is a matter of functionality need, to which regulations a user needs to apply, and of course, just taste. What's clear is that Qbine is a mature alternative that is already used by thousands of users. Both protect against hack and DDoS attacks, both their core functionality will do for almost any web application its hosting environment, and Qbine scores better on GDPR level.
As a non-global player, Qbine is way cheaper per website. In combination with its white label functionality for hosting resellers offers better business models. Users can simply earn more with Qbine.
Qbine's lack of a hosted DNS service is a pity to see. But for most companies, a no-go anyway to use another DNS server other than their own. Especially when it's a non-European. In reverse is Cloudflare missing a feature to point your own A record IP to it.
Cloudflare its global CDN scores better than Serverius its European caching options. For internationally used websites that's a deal-breaker, for Europeans, it's not because its target audience is fully European focused.
Qbine its support engineers and development department are directly available for discussion and more open to improvements. This offers better consultancy and integration with existing hosting environments.
As you saw in this article, there are enough reasons to say Qbine is the best alternative for Europeans. Cloudflare is better for others.
Note: This Cloudflare alternative article to portray Cloudflare. Besides making no sense to do so, is Qbine a newcomer (4 years) that also has to prove its power in the next years.