"Why do hosting companies use Qbine"
Every hosting company wants to give their clients something different to stand out, a unique selling point. With Qbine they can! Qbine gives hosters the tools they need. Cybersecurity like advanced DDoS mitigation and a Web application Firewall. Optimization such as TLS versioning, a content security policy builder, and the ability to be reached with the modern internet. Healthchecks for the website with scans, logs, insights and so much more
Why Qbine for hosting companies
Why would we recommend hosting with Qbine. First of all, let me tell you something about Qbine. It is our Cloud infrastructure platform that improves and secures your website or in this case your client's websites. After a simple registration form, you are almost good to go. As you can see in the small video below registration for Qbine is a matter of seconds. And with our wizard, you can create a website and protect your domain name in 3 simple steps. That is for your hosting website of course, but what about the domains from your clients? Every functionality inside Qbine is built API first. This means that every function is available to be used inside your own client area. You can create your own Qbine dashboard and integrate it into your environment.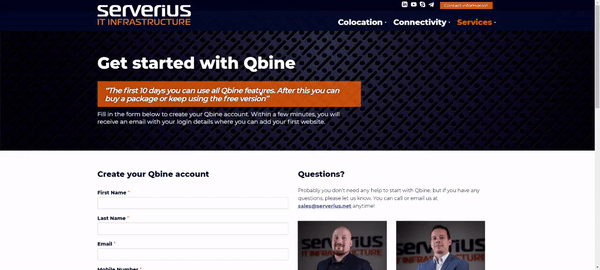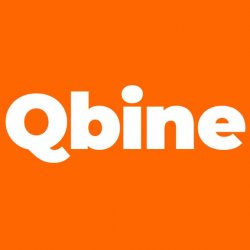 Free SSL
We will automatically generate a free SSL for every domain you add to our platform after the first request that goes through Qbine. In other words, you add a domain name, validate the domain, and change the DNS A record to your given Qbine IP. The domain name is secured with a TLS certificate with a minimum TLS version of 1.2 by default. It is possible to change the TLS version from a minimum of 1.1 to a maximum of 1.3 but we recommend using a minimum of 1.2. It is also possible to upload a custom certificate if you or your customers want to use your own certificate. From the Q600 package and above you don't have a shared limitation on the number of SSL certificates.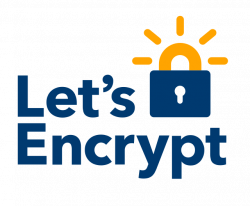 Load balancing
Say goodbye to that expensive on-premise hardware that will just be collecting dust from now on. With the load balancing from Qbine you can add multiple backend IP's from your website. And with our health checker, we check if the given IPs are still available. The moment the health checker fails we will not forward any request to the failed IP. It is also possible to give the backend IP's a weight. This way you can ensure that the biggest and fastest servers get the most requests. Say you have 3 servers in your backend, two of them are the same but the third one has two times more performance than the other two. You should give this IP a weight that would be double the weight of the other servers. For example, the lesser servers can get a weight of ten where the server with the most performance should get a weight of twenty. This way you get the most out of our load balancer and your backend

Custom status pages
Not every cybersecurity product will handle status pages and if they do they will have their own ones. With the custom status pages from Qbine you can integrate this functionality into your own design. You can upload your logo, alter the text for every single status code, and create links to forward customers to a FAQ for an example. And if you are not familiar with why we use status pages I will explain it to you. If your website is returning a status page like a 404 or a 500 range error, the application will let you know what the problem is. This way you will know what to fix and where to fix it. This data can also be misused by a hacker. The hacker will probably know what framework you are using and where your weaknesses are in the application. So to prevent the data from getting into the wrong hands we will trigger our status page.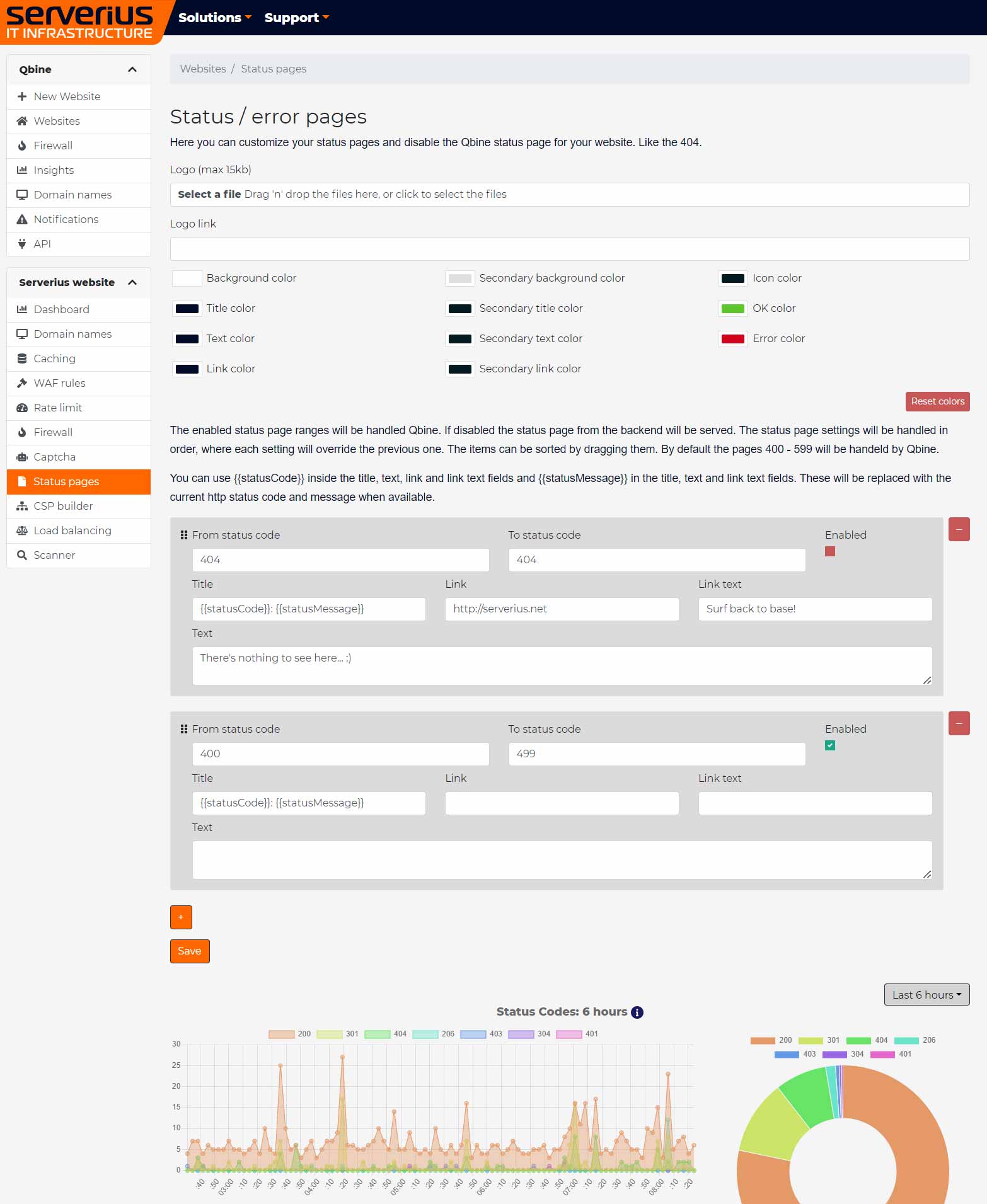 Our API
As I explained earlier, our Qbine is built API first. So you are able to integrate every functionality from Qbine inside your own dashboard or admin panel. With this said, you can build a business case around it. You can sell the functionality as a single product or you could create packages with multiple functions to sell to your clients. On the other hand, it is possible to integrate Qbine into your workflow. The moment a client buys their domain name you can let a script create a website or domain name inside a website automatically. This way you can give your customers a security and optimization product without lifting a finger (after the integration of course).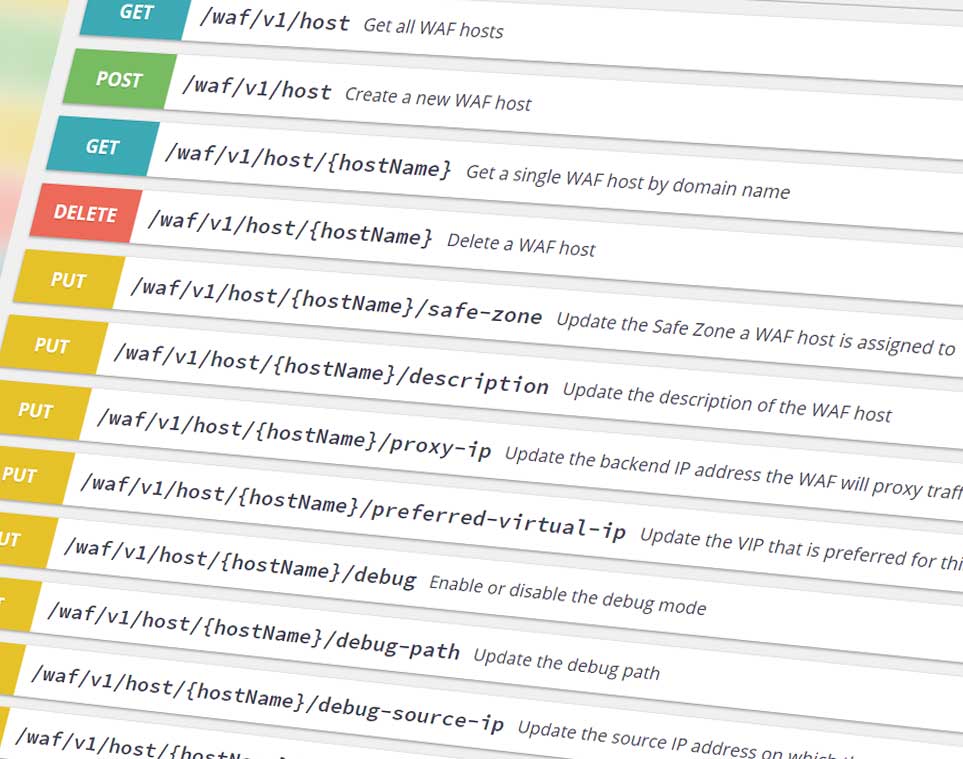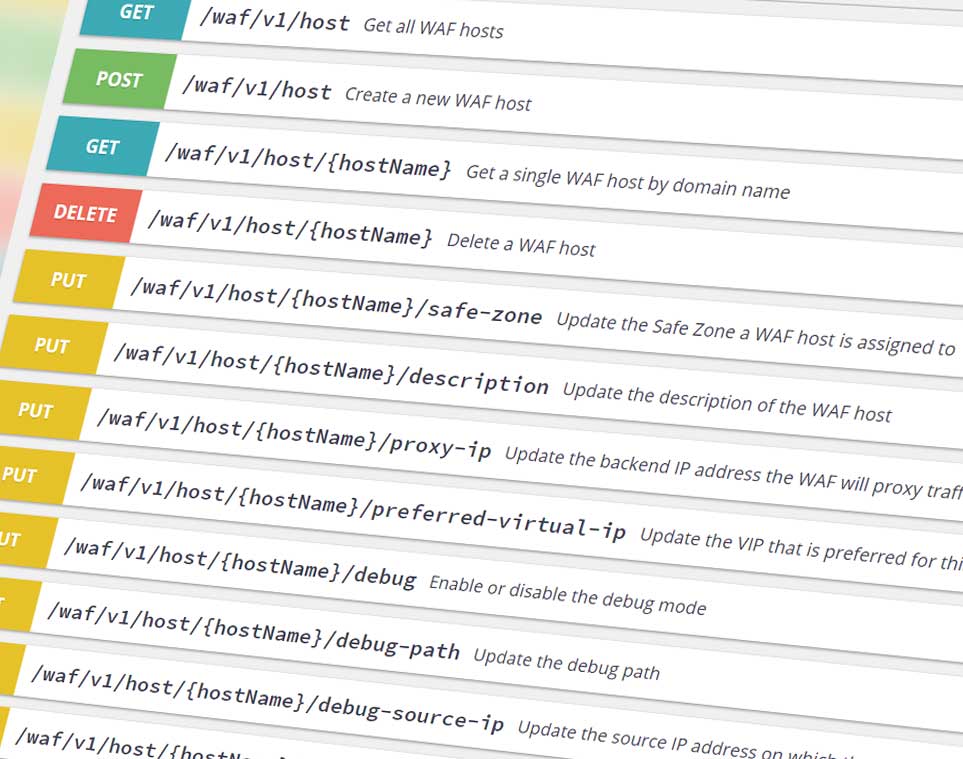 Use cases
For a hosting company you need to automate every workflow. For example the security, optimization, and advice your clients about their websites.
You need an automated SSL certificate generation for new domain names.
After validation and the first request Qbine handles the SSL certificate generation for you.
You have multiple WordPress websites on the same IP address and need to customize settings for all.
You can create one website with multiple domain names that point to the same backends. You can see the website as a settings group.
You want to sell a specific security product for all your clients.
All the functions inside Qbine have their own API calls, therefore you can use whatever you like.
You want all your client's websites to be secured.
You can integrate the Qbine API calls in your workflow. After creating a website in your application just use the same data to post it to our API.
You need DDoS mitigation for layer 3, 4, and 7.
Qbine comes with a default anti-DDoS mitigation on layers 3, 4, and layer 7. We also provide advanced DDoS mitigation where you can change the complete safe zone just the way you want it.
You need an external security product but want to use your own IPs.
Servverius Qbine is the first cybersecurity provider that also announce your own IPs. This way you can fully integrate our product like yours.
You want to mail your clients when there are vulnerabilities.
When the domains have vulnerabilities or you have set a periodic scan, Qbine will automatically mail the owner.
You need custom rules for specific website groups with multiple domains.
Inside a website you will have the possibility to ask/create your own custom rules.
You need a security product but want to show your own templates.
With our custom status pages and IP announcement the look and feel of Qbine are yours.
You want to show your clients that you protect your servers and their website for child abuse content.
Qbine works together with the EOKM and will update the owner when there is an illegal child abuse content upload on their website. This way we do our part to prevent online child abuse.