"Object Storage, offered with European service chain guarantee"
Pay-per-use Object Storage
Powerfull Object Storage from the three Dutch Serverius data centers.
S3 object storage
S3 compatible cloud storage that offers multiple features like immutable data availability, API controls, and high performance.
Block storage
Block storage provides direct access to raw disk images. For example, hypervisors can mount virtual machine instances from EuroStack by direct fiber connection.
File system storage
File system storage provides file storage like shared home directories and distributed workflow storage.
Paid usage: Standard Tier
A pay-per-use usage service model where you are monthly charged by the number of stored Gigabytes + the number of consumed HTTP requests + the data-traffic volume in TB, where uploads to your storage are free of charge.
Your storage volumes are automatically distributed to the 3 Serverius data centers in the Netherlands. This will ensure redundancy and offer high-speed HTTP distribution of your content.
1. Monthly S3, object, and file storage pricing
0 up to 20TB is 0.009 euro per GB
20TB up to 50TB is 0.008 euro per GB
50TB up to 100TB is 0.007 euro per GB
100TB is 0.006 euros per GB
The pricing is tiered. In the case of 22000 GB usage, the first 20480 GB (20 TB) will be billed at 0.009 euro per GB, and the rest 1520 GB will be billed at 0.008 euro per GB.
2. Monthly outgoing monthly HTTP request pricing
Every month, your first million HTTP requests are free. Each GET and PUT request type has its own limit of 1 million free requests. For example, if you've had 0.8 million GET and 0.7 million PUT requests, you're still within your free limit.
In case you exceed 1 million requests, the extra requests will be charged at only 0.0003 Euro per 1000 HTTP requests.
3. Monthly outgoing data-traffic pricing
The first 200GB of data traffic is free!
200 GB up to 10TB is 0.0009 euro per GB
10TB up to 50TB is 0.0008 euro per GB
50TB up to 500TB is 0.0007 euro per GB
Above 500TB is 0.0006 euro per GB
Free usage: Free Tier
You will get 50GB S3 storage for one year. After 12 months you can cancel it, or convert it to a paid-per-use version.
Your storage is not replicated over the 3 Serverius data centers in the Netherlands but just saved at one of the data center storage pools.
50GB of S3-compatible object storage.
120 GB outgoing traffic per month.
The requests to the storage are limited to 20000 GET Requests, 5000 PUT, COPY, POST, or LIST Requests.
After 12 months the customer can cancel or convert it to the Standard Tier.
Once your free storage reaches the traffic or requests limits, your storage account within my.serverius.net gets suspended till the beginning of the next month. When the suspension occurs, you lose access to the object storage API till the next month. You won't be able to download, upload, or edit anything on the storage. However, you will be able to delete the users and buckets using the my.serverius.net web interface.
1 free tier package per person/company.
* For those who need large volumes above 800TB, or special configurations, the sales department is ready to help: sales@serverius.net
Web interface & API-First
By the Serverius client panel, you can create, change, and delete namespaces, users, buckets, time-based object locking, etc, etc. It's the easiest way to manage your total storage pool yourself.
The Object Storage base is API first, distributed over the three Serverius data centers. With even more options than the client panel, you can fully manage your S3 with your own infrastructure.
More information at https://api.serverius.net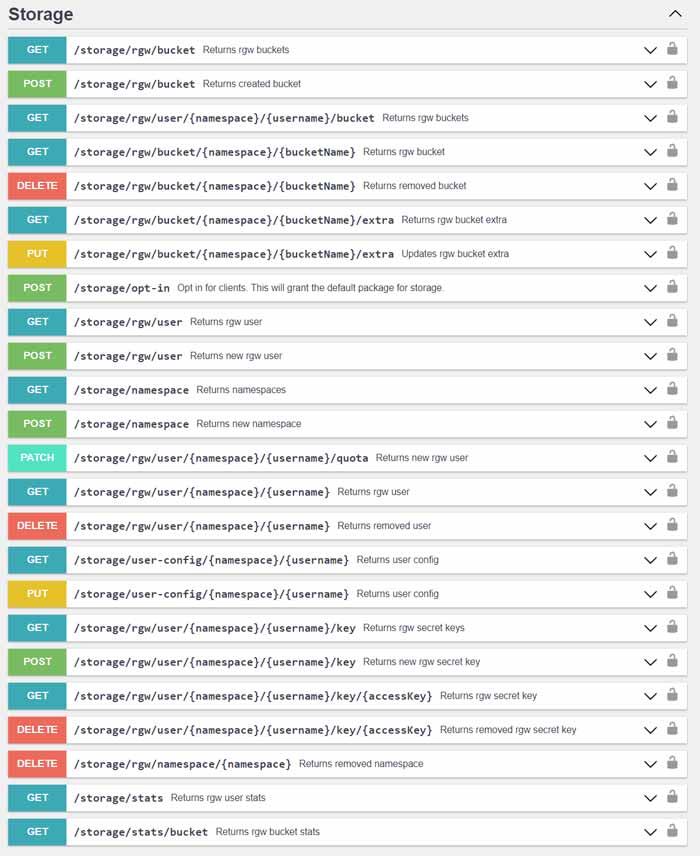 High performance
Serverius its Object Storage platform is known as the fastest GDPR-proof storage service in Europe. With its cost-effective storage volumes and easy-to-use management features, you'll experience fast upload, fast I/O, and fast download speeds.
The high upload and download speed is supported by bundled 100G uplinks to the internet, powered by the Serverius IP network, one of the 3 largest networks in the Netherlands. It's uses a private network environment, separated from other services where the "40% performance rule" is applied. This means that the overall I/O will never exceed 40% of the total performance capacity. This ensures peak performance and fast data availability when it's needed.
Immutable s3 object storage
The services supports immutable s3 object storage functionality. A key element of your ransomware attacks prevention strategy. This feature prevents data loss by hacking, human error, and malware:
Writing data is allowed, modifying, copying, or deleting is not possible.
Your data will be saved in multiple European data centers.
Access control by API, multiple user rights per Object are default.
It also supports time-based object locking. With this feature, you can make your object immutable for a certain period of time. For example for exactly 30 days. In those 30 days, your files cannot be changed, updated, copied, or deleted.
Another feature is the life cycle policy. With this policy, you can delete all the files older than a certain amount of time. For example, automatic deleting of files which are older than 365 days.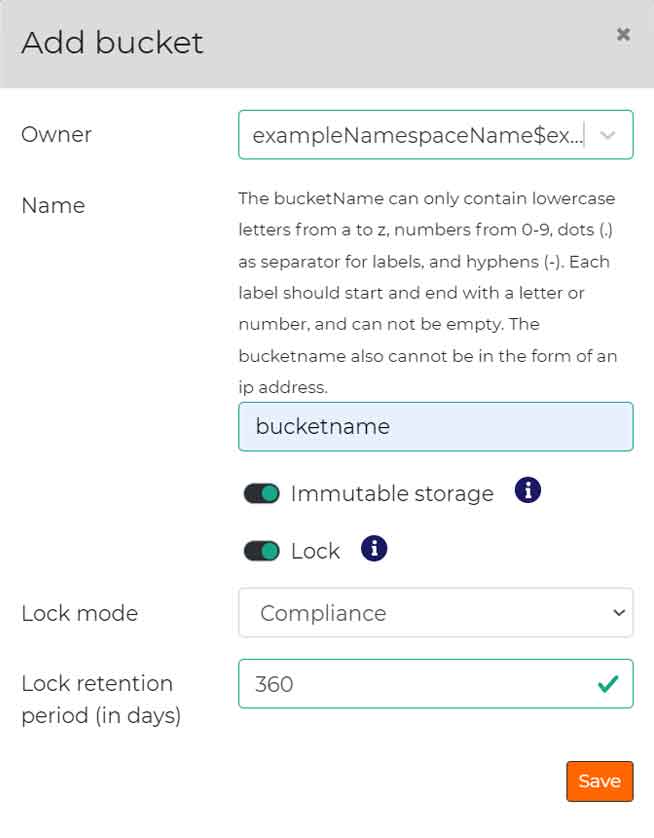 Direct Connect by fiber
Direct Connection by cros–connect fibers can secure data transmission from your on-premises data center or colocation site directly to the Object Storage platform. It's ideal for those who are seeking direct, secure, and high-bandwidth connectivity to use block storage in it's full potential. Platform connectivity is available in 1G, 10G, or 100G speeds.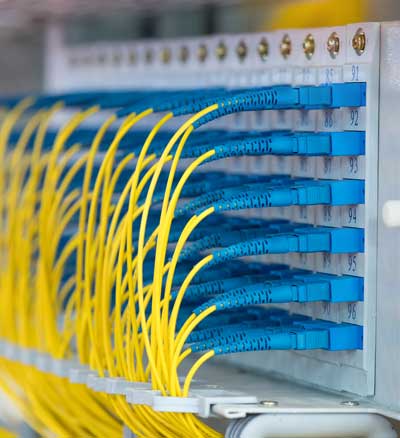 EDC: by cross-connect
From your private data center location to one of the Serverius Point of presence (PoP) locations.
EDC: by carrier connection
From your private data center location to a carrier network that is located in Amsterdam.
Equinix cloud exchange, Megaport, DCspine, etc.
VLAN by Retn, Cogent, Zayo, Liberty, Tata, etc.
VLAN by internet Exchange: SpeedIX, AMS-IX, NL-IX, etc.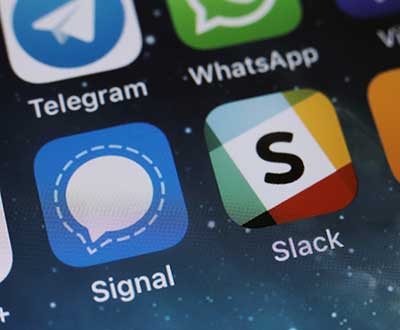 Notification by Slack, Telegram, Discord, Signal, SMS, and email.
Email, SMS, Telegram, Slack, Discord, and Signal notification can be set to keep you updated 24/7. For example, when the user storage is almost full, you can set notices by email, critical notes by Signal or Telegram messenger during the daytime, and critical escalation SMS at night. Or in reverse, it's up to you.
100% European storage platform
The Serverius object storage offers a 100% European chain guarantee: the entire service chain is owned and managed by Europeans, no other parties are involved.
Any well-known cloud storage providers like Amazon, Wasabi, Google, or Microsoft, and even some Dutch providers are under foreign jurisdiction. Most of the time they are non-European owned or are using foreign service chain items like software, suppliers, or non-European owned data centers in the Netherlands. These will always prevail their legal and data regulation of their home country above European GDPR.
It meets it all, therefore your data storage will apply to all regualtion. Read more »