We create, improve, develop, and maintain. Therefore, all fanatic people are welcome at Serverius. You're not another "nine to five working hands," because you'll get the job done with your excellent set of brains.
Interested? Email your resume to jobs@serverius.net Don't forget to add things like a decent resume, salary wish, references, etc.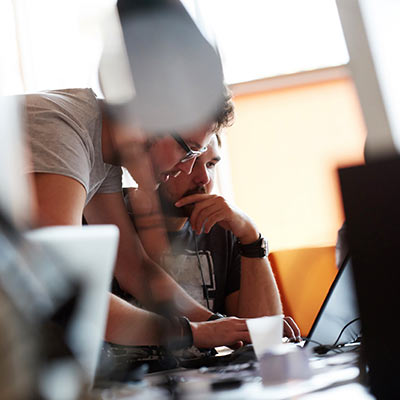 Programmer – R&D team member
Are you the type of person that has built one too many websites for a bakery or fitness club? Do you want a technical and mental challenge and develop applications and systems that matter? The Serverius R&D team will be exactly what you are looking for!
At Serverius, an "IT infrastructure services" provider, we build innovative infrastructure that our customers develop their exciting IT on top of. Everything that moves is automated and controlled by in-house developed software, from the customer area and API, to our Internet-scale application delivery cloud and best-in-class DDoS protection cloud.
Engineers at Serverius all have a healthy dose of "Shiny New Thing Syndrome". We like to work at the forefront of technology and build innovative solutions. With the team, we filter the shiny things into modern and robust architecture, which allows us to be highly flexible and develop new functionality with ease.
We are looking for someone who is ready for a challenge. You get excited by complex problems and new technology. At the same time, you understand that our software is mission-critical for thousands of customers and countless websites and other services. You keep the Internet running smoothly and safely.
Most of our software we develop in PHP and Golang. But more important than experience in these languages is a willingness to learn! We would love to see your side projects or a project at your current employer that you are particularly proud of!
If you are interested and want to learn over (virtual) coffee. Please, do not hesitate to contact us. Meet the team!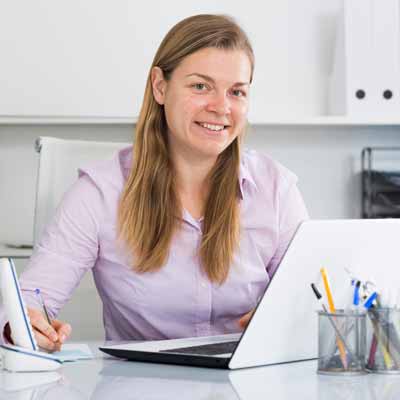 Financieel administratief medewerker – finance team member
Wij zijn op zoek naar een veelzijdig persoon die verantwoordelijk is voor de financiële administratie. Je draagt zorgt voor het beheer, tijdige en correcte uitvoering van de crediteuren- en debiteurenadministratie en de administratieve handelingen van het bedrijf. Het gaat bijvoorbeeld om het controleren en inboeken van inkoopfacturen, behandelen van klantvragen (zowel telefonisch als via het klantensysteem), openstaande posten en betalingsherinneringen. Je beantwoordt vragen van klanten, leveranciers, collega's en boekhoudkantoor. Daarnaast ben je verantwoordelijk voor het verwerken van gegevens in bijvoorbeeld grootboekadministratie en kostenplaatsadministratie en het bewaken van de betalingsprocessen. Het is van belang dat je goed kan communiceren met klanten in het Nederlands en evt. in het Engels. Tot slot wordt proactief meedenken en meewerken aan verbeterprocessen zeer gewaardeerd.
Je werkt 32 tot 40 uur in een klein team op kantoor, waar je samen met een collega de financieel administratieve werkzaamheden in goede banen leidt. Je hebt mooie en vaste werkplek met eigen computer en andere werkplek benodigdheden. Dit regelen wij voor jou bij voorkeur in Meppel, maar ook Apeldoorn behoort tot de mogelijkheden. Tevens werken wij bij Serverius met flexibele werktijden en behoort thuiswerken behoort tot de opties.
Functie-eisen
Je hebt aantoonbare en relevante werkervaring en/of in bezit van een MBO 4 diploma (bij voorkeur richting boekhoudkundig, financieel en/of administratief vlak;
Je beheerst de Nederlandse goed in woord en geschrift en kan uit de voeten met de Engelse taal;
Jij hebt ervaring met boekhoudpakketten zoals Exact Online en kan omgaan met Microsoft Office;
Je bent accuraat, ordelijk, communicatief vaardig en hebt verantwoordelijkheidsgevoel
Je weet prioriteiten te stellen en haalt voldoening uit een goed kloppende administratie en administratieprocessen, administratieve communicatie binnen het bedrijf en digitale klantcontacten etc.
Je bent bij voorkeur woonachtig in omgeving Meppel of Apeldoorn.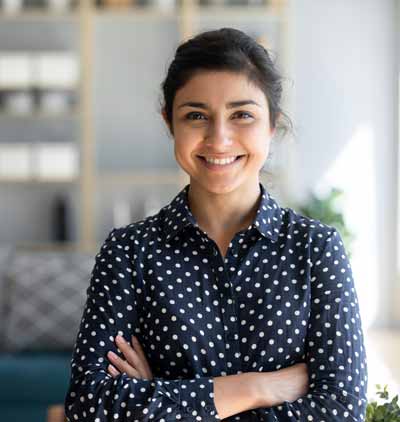 Personal Assistant
Gijs van Gemert is op zoek naar een Persoonlijke Assistent. Geen veredelde tiepmiep, maar iemand met een goed stel hersens die meer kan dan alleen doen wat er gevraagd wordt. Iemand met plezier in haar werk! Als rechterhand van Gijs regel je het, je durft te vragen, drukt je stempel op de uitvoering en middels jouw inzicht bemoei jij je soms ook inhoudelijk met zaken die passeren. Dit alles om het resultaat van je werkzaamheden naar een hoger niveau te tillen. Je hebt een sterke eigen mening, zelfstandig werken is geen probleem, en je hebt een goed denkvermogen zodat je naast de ondersteuning aan Gijs, ook eigen projecten/werkzaamheden kan uitvoeren die je aanspreken.
Een grote hoeveelheid diverse werkzaamheden zullen in een informele setting binnen een klein team worden uitgevoerd, want Serverius is als het ware een grote paraplu van allerlei IT diensten die net als in een supermarktketen vanaf verschillende vestigingen worden aangeboden. Gijs is de vliegende kiep tussen al deze locaties/labels/producten. Je helpt hem met het oppakken en afhandelen van alles wat de dag brengt, waarbij je een belangrijke bijdrage levert aan het nog beter, mooier en groter maken van Serverius.
Nu tijdens Corona even niet, maar normaal gesproken vliegt Gijs een paar keer per jaar met een groep Serverius engineers naar internationale klanten of beurzen. Soms maar een dagje naar Frankfurt, en soms twee weken naar Amerika of China. Je vindt het leuk om dan mee te gaan, om daarvoor alle voorbereidingen te treffen en op locatie alles verder te regelen. Tijdens de gesprekken daar, leg je alles professioneel vast om er bij terugkeer in Nederland weer de juiste opvolging aan te geven.
Je bent taalkundig sterk. Je Nederlands is uitstekend en je Engels is voldoende tot goed. De gangbare Officepakketten kennen geen geheimen voor jou, dus die brief, spreadsheet of PowerPoint presentatie draai je technisch in een mum van tijd in elkaar.
Binnen de kantoor werkomgeving in Apeldoorn hangt een informele werksfeer waar Serverius techneuten normaal gekleed in hun dagelijkse Serverius tenue rondlopen. Sommige engineers kunnen er zo nu en dan wat onverzorgd bijlopen, want Serverius is natuurlijk niet voor niets een dynamisch IT bedrijf met een hoog nerd gehalte 😊. Voor de dames geldt geen bedrijfskledingplicht, die dragen gewoon wat ze willen. Als PA ben je echter, naast onderdeel van de directie, ook het gezicht naar buiten. Dus ook voor die onverwachte video call of die ene klant die toevallig even langskomt op kantoor. Daarom wordt er van je verwacht dat je er altijd verzorgd uitziet, ook al hanteren onze techneuten soms wat andere maatstaven. En tijdens events, officiële klantbezoeken, buitenlandse reizen en overal waar dat nodig kan zijn, vind je het geen probleem om "strak in het pak" gekleed aanwezig te zijn.
Hoe / wat / waar
Op het kantoor in Apeldoorn (op de kamer van Gijs en Olga), heb jij ook je vaste werkplek. Deze kan je natuurlijk naar eigen wens helemaal inrichten. Gereedschappen zoals een laptop, telefoon e.d. kan je uitkiezen en je kan gebruik maken van bijvoorbeeld het bedrijfsfitnessabonnement (om de hoek van ons kantoor).
Je zoekt voor minimaal 32 uur per week een baan, waarbij je in overleg je tijd zelf flexibel kan indelen. Apeldoorn is je vaste eigen werkplek en zo nu en dan zit je met Gijs een dag in Meppel of Dronten. Soms werk je een dagje thuis.
Uiteraard vragen wij niet van jou dat je ervaring hebt in de IT. Wij vertrouwen erop dat na een tijdje de IT termen vertrouwd klinken en je op hoofdlijnen weet waar ons bedrijf groot mee wordt. We zouden het wel fijn vinden als je ervaring hebt in de commerciële sector of minimaal kan aantonen dat je feeling hebt met de zakelijke dienstverlening. En het meest belangrijke vinden wij dat je gaat voor een interessante baan waar je trots op en enthousiast over kunt zijn.
Je woont in (de buurt van) Apeldoorn. Serverius vindt dit belangrijk, want zo kan je ontspannen zonder files en/of lange reistijden naar je werk komen. We geloven dat als mensen dicht in de buurt van hun werk wonen, dat bijdraagt aan het werkgeluk op de lange termijn.
Serverius snap als geen ander dat iemand met jouw kwaliteiten ook zelf een aantal wensen heeft en je ook goed beloond wilt worden. Ben je enthousiast geworden over deze uitdagende functie, stuur dan je cv + wish-list (met salaris wens, recente foto, overige nuttige vaardigheden, etc.) naar gijs@serverius.net. Of, als je vragen hebt, dan kan je Gijs van Gemert ook eerst even bellen voor overleg: 0657887267.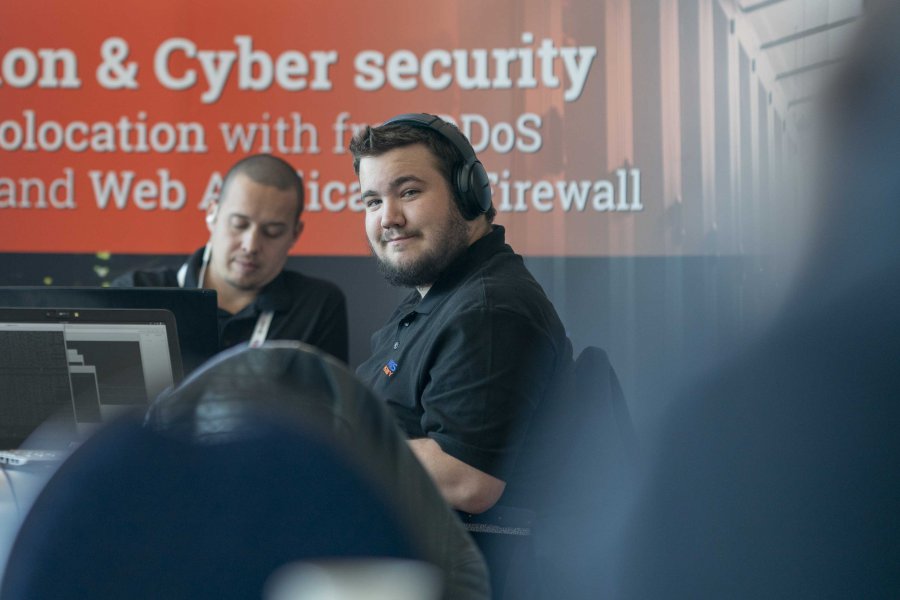 BGP networking engineer – NOC team member
BGP is probably even older than yourself, so therefore it won't have secrets for you anymore. Configuring a router is not a problem for you, but getting the best out of routing hardware by tuning internet exchanges, IP-transits, direct fiber-connected peers, and using Flowspec will make your work more than a default router maintainer.
Everyone is talking about techniques like Openflow/SDN/VXLAN, but you want to really work with it. You will configure, monitor, and maintain the newest hardware, and together with the R&D, you will create new network security cloud products. You like to work with brands like Juniper, Huawei, etc., and have fun doing it with your three other colleagues.
Enjoy solving complex issues, whether they are related to hardware, network, or security. Gloating that you have the power to control a range of systems, you set out to share your expertise where ever it is needed. Because let's face it: the geeks in the company are nothing without you. You just want to innovate and get a rush from pushing hardware to its limits.
During Covid you will work from home, having daily contact with your NOC teammates. And once a while you will work at the datacenter NOC office at Meppel.
You will work full time (40 hours per week), in our outside office hours. It's your choice. Serverius understands like no other that someone with your qualities also will have a number of special needs. As long as it's no weekly blue M&M's we are open for any suggestion. Please send your CV + wish list still on and visit us today! Meet the team!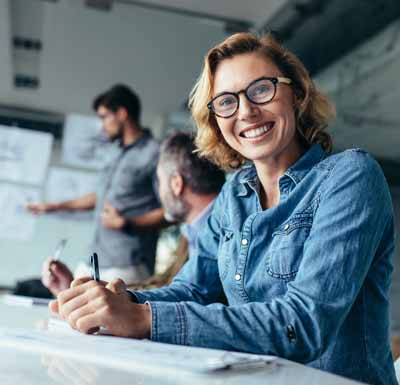 Serverius Brand Ambassador
Do you want to help to sell Serverius its new Qbine, Storage as a Service, and in 2022 the new AI as a Service platform? Are you looking for a new adventure in the upcoming years at a new commercial team? Serverius is search for a commercial "Brand Ambassador" to join our committed sales team.
Don't worry, as a commercial representative you do not need 10 years of commercial experience in the SaaS field. But you should be fanatic in supporting potential clients to become paying clients. You will amaze the team with your online commercial skills and tour structured way of working. And of course, you need to learn a lot because Qbine will be new for you.
It is important that you have a good communication profile with a customer- and service-oriented mindset that is needed to fill the commercial gap of our technical engineers. And during customer appointments, you will add even a bit extra.
Your main responsibility is to take care of the entire sales process. Either face to face, by online marketing, to find future clients, sending quotations, being part of all marketing meetings, and keeping track of the entire process until a signed contract is returned.
In order to be a successful Ambassador, you must have the ability to deliver great sales results as a team. You are a strong individual who will not take no for an answer with the competence to think and speak at the management level. Since you will also be communicating to your colleagues who may not understand the importance of sales, you must be able to convey the message to them.
If this job sounds good to you, you can send your details to jobs@serverius.net or just give Gijs van Gemert a call to answer your questions first: 0657887267.
General vacancies notes
Be aware that Serverius is a modern company without a lot of hierarchy. Each person works on the basis of his own responsibilities and own projects, whereby he should add his own added value. Therefore, you should be able to make your own decisions without some manager is telling you to. We work to keep our Serverius users happy, we develop and improve to exist even after 10 years. Therefore we improve our services on a daily basis.
All technical engineering Jobs are full-time, 5 days a week. Although the default working weeks consist of 40 hours, sometimes you are required to work outside of these default hours. When you working unexpectedly more than 8 hours a day, all extra hours will always be compensated the next day. Simply because we want to keep all people healthy for more than only a few years.
Serverius is a 100% Dutch company, most of us speak Dutch. Although English is the official language within the company, we understand you could not a native speaker. Therefore, depending on the job function type, you need to have the ability to speak English on a certain level that's needed to communicate between colleagues and clients.
If you are from outside the Netherlands it is no problem to work at Serverius. The company Serverius is an official IND registered "knowledge migrants" company. With this permission, we are able to hire people outside Europe and help them to get an apartment near the office.