At Serverius, we always looking people who want to join the fanatic team of engineers. We don't need "nine to five working hands", we need people who can handle a high responsibility and are able to think for themselves (Serverius employees are all hired for their brain).
You want to be a professional specialist at one of most advanced datacenters in the Netherlands: Serverius!
Interested? Email your resume to gijs@serverius.net Don't forget to add things like a decent resume, salary wish, references, etc.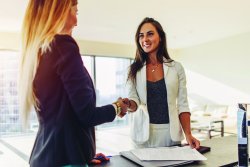 Serverius brand representative
Do you want to work at one of the fastest growing IT infrastructure companies in The Netherlands and help building a unique software product? Are you looking for a new adventure in a fast growing company and team? In the last few months, Serverius has been developing a new product: Qbine, an all-in-one Web Application Platform. Since sales and clients are rising, we are now looking for a Brand Representative to join our committed sales team.
Don't worry if you do not have previous experience in the sales field, we want applications from individuals with a willingness to learn and progress. We care more about the individual person and his/her character than about fitting the perfect job profile. However, of course it is a must to have certain skills in order to fulfill your job successfully. It is important that you have a good communication profile and that you are proactive, customer- and service oriented, structured and organized. The ability to speak fluent English and Dutch is a must since we are aiming for the European market.
Your main responsibilities shall include creating leads – either face to face, by phone or online, making inventories of the wishes and needs of potential clients, preparing quotations and keeping track of the entire process until the signed contract is returned, supporting the team with marketing activities (e.g. marketing campaigns, developing communication materials etc.), carrying out administrative and supporting the sales team with administrative tasks (taking minutes, analyzing tickets and updating the CRM) and complaint handling.
In order to be a successful Brand Representative for Serverius, you must have the determination and ability to deliver great sales results, whilst maintaining a passion for delivering exceptional customer service. You are a strong individual who will not take no for an answer with the competence to think and speak at management level. Since you will also be communicating to your colleagues who may not understand the importance of sales, you must be able to convey the message to them.
Our working weeks consist of 40 hours (Monday to Friday), however sometimes you are required to work outside of these hours. These extra hours can be compensated the next day. You are flexible and you do not mind when your phone rings at five minutes past five. As you may understand, working circumstances are slightly different due to the corona virus. Every day, we have a sales huddle and additionally we have a weekly sales meeting on Wednesdays via our video platform. When the pandemic is over, we shall return to working at the office with the flexibility to work from home.
If this sounds like you, we would be ecstatic to meet you. Please send your CV and wish list to joanne@serverius.net and we'll be in touch. Meet the team!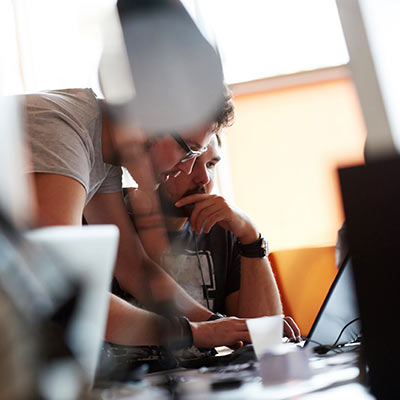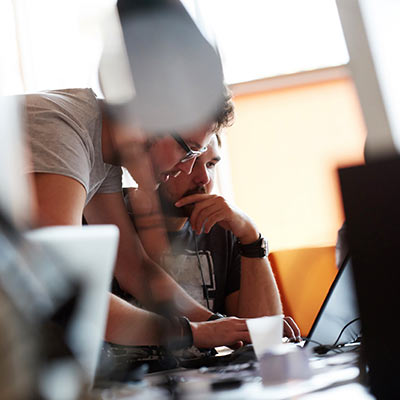 Go of PHP programmeur – locatie Meppel
Je bent het type dat na een aantal jaren het bouwen van het zoveelste klant CMS of website het wel heeft gezien. Niets mis om te ontwikkelen voor klanten, maar dat heb je nu wel gezien. Nu vind je het tijd voor een echt uitdagend project waarin je jezelf helemaal vast kan bijten. Je komt niet om wat bugs te fixen, je komt om vernieuwing door te voeren waarbij je eigen ideeën worden doorgevoerd. Software ontwikkeling is meer dan alleen wat codes tikken, jou visie is daarvan het bewijs.
In het jaar 2017 is Serverius begonnen met de ontwikkeling van een eigen Web Application Firewall (WAF). Vanaf de grond af aan is er met Go een nieuwe engine gemaakt waarin allerlei eigen gemaakte technologie zorgt voor de beste en snelste WAF.  Momenteel (2019) is de eerste versie er en worden daar continu nieuwe features aan toegevoegd. Hiermee is de eerste echte hosted waf in Nederland ontstaan. Dit jaar zullen de eerste scrubbing centers in het buitenland worden opgezet waarop de WAF filters worden gehost. Kortom, de komende jaren wordt er veel diepgaand pioniers werk uitgevoerd en is er bijna geen dag hetzelfde. Kortom, het is bij Serverius geen gevalletje meters maken voor de baas, je zult elke dag je skils kunnen inzetten zoals jij dat wilt.
Je huidige vaardigheden bestaan ongeveer uit: De werking van het MVC model; Werken met versiebeer(Git); Je bent bekend met de werking van XML, JSON, RESTful en JSON-RPC; Je PHP en.of Go vaardigheden zijn bovengemiddeld, maar als je een van beide iets minder beheerst dan zijn er een hoop collegas die je kunnen bijspijkeren. Mits je bereid bent deze de komende jaren je eigen te maken natuurlijk.
Je zit dagelijks op kantoor maar je bent geen gemiddeld kantoor type. Sommigen vinden je maar vreemd, en je hebt een mooi eigen karakter. Op kantoor wil je tussen de andere techneuten gewoon jezelf kunnen zijn en ook je eigen ideeën uitwerken. Dus bij jou geen overdreven gedoe wat nergens over gaat, en ook geen gehijg van onkundige managers van bovenaf in je nek. Tijdens werktijd wil je ook soms vaktechnische evenementen (in het buitenland) bezoeken, de mogelijkheid hebben tot het testen van nieuwe technieken of breed overleg voeren met collega's. Niet alleen om meer kennis op te doen, maar vooral omdat het leuk en interessant is.
Deze baan wordt aangeboden binnen de datacenter locatie Meppel waar je samen met 6 andere programmeurs en 4 netwerk engineers de baan van je leven hebt. Je werkt gewoon 40 uur in de week binnen of buiten standaard kantooruren waarin je een gedeelte van een twee wekelijkse Scrum sprint voor je rekening neemt. Dit doe je in een prettige werkomgeving zonder veel hiërarchie en vervelende managers en met een grote hoeveelheid eigen verantwoordelijkheden.
Serverius snapt als geen ander dat iemand met jou kwaliteiten ook zelf een aantal wensen heeft en je ook gewoon beloond wilt worden voor je werkzaamheden. Zolang het geen blauwe M&M's zijn staat het team voor veel open. Stuur daarom je CV + wish list vandaag nog op en kom langs! Meet the team!
BGP networking engineer
BGP is probably even older than yourself, so therefore it won't have secrets for you anymore. Configuring a router is not a problem for you, but getting the best out of routing hardware by tuning internet exchanges, ip-transits, direct fiber connected peers and using the newest functionality like Flowspec will make your work more than a a default router maintainer.
Everyone is talking about new techniques like Openflow/SDN, but you want to really work with it. You will configure, monitor and maintain the newest hardware and together with the programmers your will create new network security cloud products. You like to work with brands like Cisco and Huawei, you like to achieve some new certificates and have fun doing it with your three other colleagues.
Enjoy solving complex issues, whether they are related to hardware, network or security. Gloating that you have the power to control a range of systems, you set out to share your expertise where ever it is needed. Because let's face it: the geeks in the company are nothing without you. You just want to innovate and get a rush from pushing hardware to its limits.
Your tasks include:
Build and maintain the Serverius BGP network.
Be a part of the R&D, create new network layers for the Serverius own created IP security software
Provide assistance to Serverius clients (Serverius clients are smart, they know what they are talking about).
Installation and configuration of complex client routing and switching hardware.
Your qualities:
Teeming with energy and idealism. In a few years you want to be the ultimate pro!
You want to configure and maintain the Serverius network and the Serverius DDoS protection engine and new WAF with your heart.
You know your way around network administration ( brands like Huawei, Cisco, BGP, RIPE). Huawei would be a bit new for you, but knowing how to handle Cisco/Juniper/Brocade would be a base to learn fast.
Security, privacy and monitoring are your expertise (we use own build apps and Zabbix)
You don't mind to work in an international environment with colleagues from other parts of the world. Although you have a strong own opinion, your respect for the thoughts of someone else is even bigger.
Your company laptop and mobile are your holy tools.
This job is offered within the datacenter DC2 at the city Meppel where you join our fanatic team of nerdy engineers. If you are from outside the Netherlands it is no problem to work at Serverius. The company Serverius is a IND registered "knowledge migrants" company. With permission we are able to hire people outside Europe and help them to get an apartment near the office (please be aware that Serverius is a open company without allot of hierargie, discussion with colleagues is much more than the average non European company).
You will work full time (40 hours per week), in our outside office hours. It's your choice. Serverius understands like no other that someone with your qualities also will have a number of special needs. As long as it's no weekly blue M&M's we are open for any suggestion. Please send your CV + wish list still on and visit us today! Meet the team!