Layer 3, 4, and 7 DDoS protection for remote networks, websites, and game servers.
Serverius offers 3 Tbps of always-on DDoS mitigation, with excellent tooling, control, and 24×7 support. The European DDoS scrubbing capacity will protect you when needed and reduce the threat of downtime.
We support you 24 hours a day
With proper pre-installation and configuration, users can count on professional assistance during DDoS attacks. Serverius' escalation technicians are available 24/7 and keep your online business up and running.
By default, users can configure their own defenses upfront. During DDoS attacks, it offers you insights and functionality to change and improve all defenses. Non-urgent support questions will be answered within working hours and in case of an emergency, an "urgent request" will be answered within minutes.
The larger packages will offer users a personal DDoS assistant. This person will be your main contact for the technical service implementation, support, and urgent support requests, etc.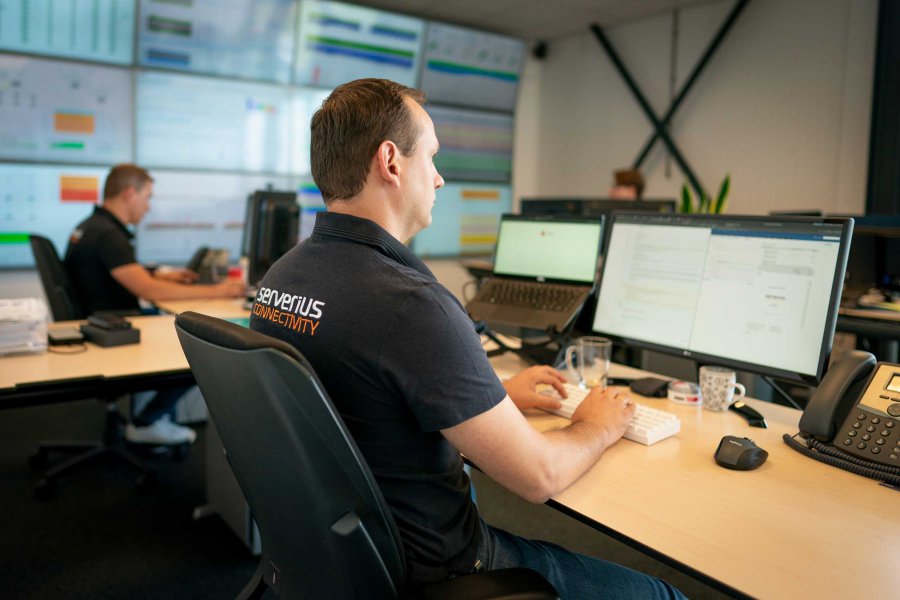 DDoS protection service training
Free DDoS protection service training for all clients.
Although all DDoS protection services are easy to use, you need to have the knowledge to use them in the best way possible. Because the success of every service defense is the way it's integrated and being part of private infrastructure.
Every new user can use Serverius it's free expert training. The engineer will explain the service its main features, he will perform a quick scan onto the protected IP subnets and applications, and he will explain how to handle during a DDoS attack. This way you don't need to be a highly-skilled engineer yourself to manage your own environment. Everyone with basic IT knowledge can handle its default defenses, and when needed will be assisted by Serverius engineers.
This free one-to-one training (for paid service users) will normally take up to 2 hours. It can take place by telephone, chat, or at one of the Serverius office meeting rooms or private locations (travel cost will be invoiced as an extra).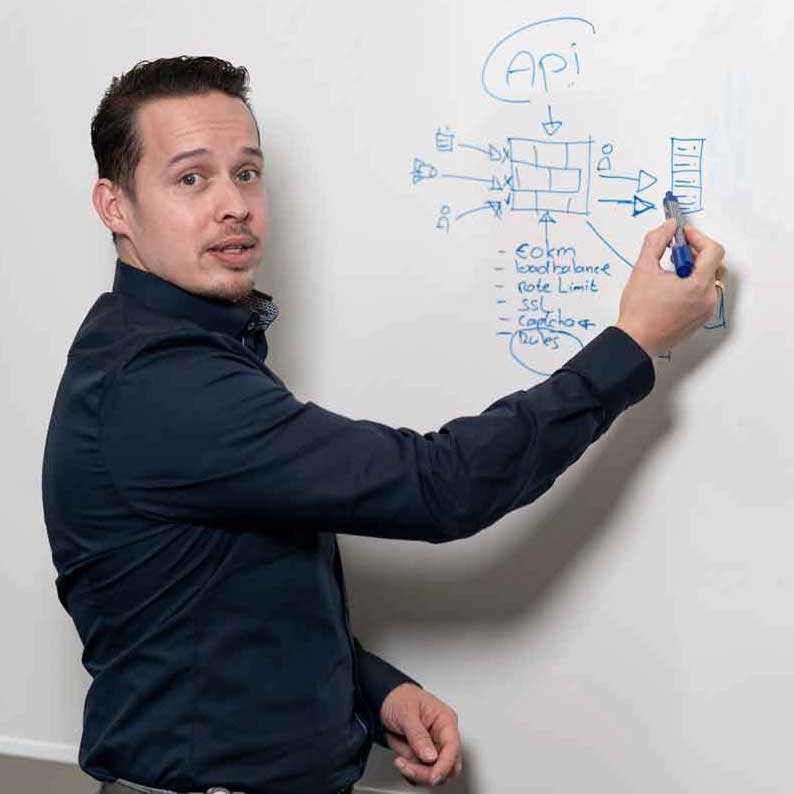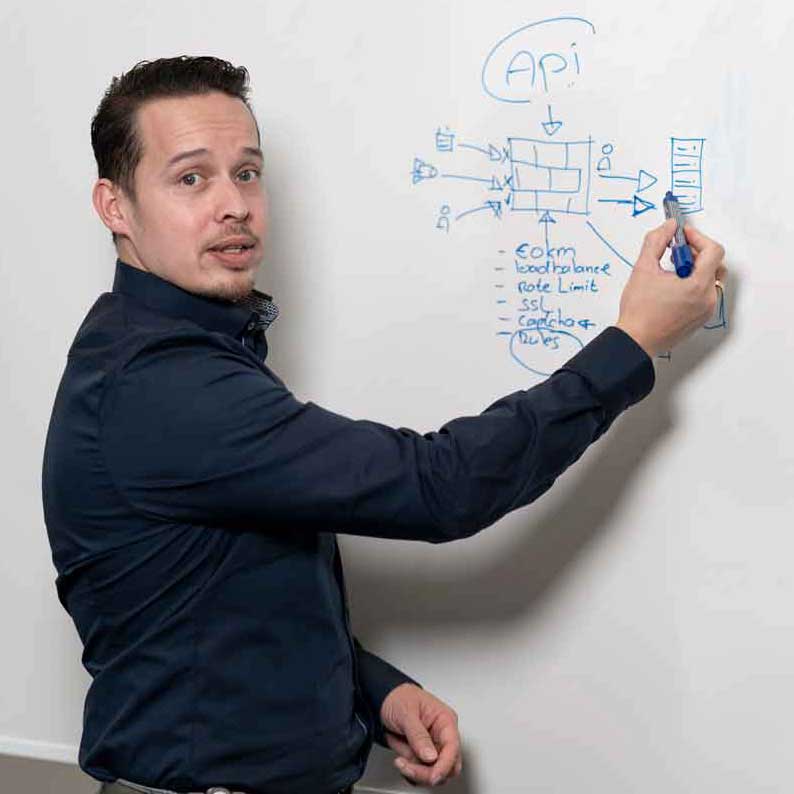 DDoS protection Service Level Agreement
Real-Time, automatic DDoS protection monitored and managed by Serverius experts.
When you want to outsource the monitoring, management, and proactive support of your protected domain, an additional SLA can be purchased. Serverius will take over
In addition to the default SLA, new responsibilities of both parties will be agreed upon by tailor-made SLA, which makes it clear in which cases Serverius engineers will act on behalf of you. Extra service guarantees will be added, additional infrastructure and application monitoring will be installed. Serverius will be 24×7 on your side.
Some parts of this tailor-made SLA are similar to the Serverius NOCaaS service. Therefore, our sales department can offer discounted pricing when both are purchased.
DDoS attack simulation service
Finding the weakest point in your DDoS defenses is key. Therefore testing of your infrastructure defenses should be performed periodically. Testing by DDoS volume and especially its complexity. On the IP network layer and the application itself.
Serverius DDoS attack simulation offers companies to simulate a mixture of DDoS attacks. Depending on the target, advanced Layer 3, 4, and 7 attacks can be fired to multiple phases hops in the chain: from the carriers to your BGP core, to your private IP infrastructure, into your hosting environment to the application itself.
This testing service is offered as a separate service. It can be purchased by the target owner to test his network or online applications, as long as all chain parties allow the testing. A general test is performed by Serverius engineers, using their own build testing tools. Its preparation, the testing itself, and discussing the rapports will take more than a few hours. Therefore the default test pricing is 1800,- for its consultancy + 1200 EUR per hour for the DDoS cannon. The pricing can change per target because every situation is different.

Step 1. Planning and agreements
In consultation with all parties in the chain, the target will be described in a detailed playbook. A clear description is made of all parts that are attacked, without describing the way of attacking. The risk calculation section shows the possible failure risks and a clear description of which parts are tested by the DDoS gun.

 Step 2. DDoS testing
By agreement in the playbook, step by step, a mixture of DDoS attacks will be fired to the target. By video chat, the Serverius engineers have direct contact with the target owner. If needed, the attack can be expanded or stopped immediately. Both parties will inform each other about the real-time results. The recorded results will be used later in the pdf rapport.

 Step 3. Evaluating by report
Results are written in a clear rapport and discussed with all parties and its technical management. The rapport contains human experiences, graphical statistics, and a clear end conclusion about the target its current defenses. It helps every CISO improve its business risk strategy. To improve the target its defenses, technical advice is shown about how protection can be improved. When improvements are made, a second DDoS test can be planned.