IP infrastructure protection by GRE tunnel
With a GRE tunnel the cybersecurity suite can be used at any place on the world. All in-and/or outgoing data-traffic will be inspected and only the cleaned data-traffic will be sent back to your by a GRE tunnel.
By using a redundant GRE tunnel you can use the cybersecurity suite remotely from any part of the world. It will protect your external infrastructure in the best possible way.
It allows you to keep using your current router, current hosting provider or external routed IP subnets. You can even connect your local office and still have benefit from the cybersecurity suite!
Easy to set-up
Supports all real routers and Linux servers
Supports both TCP & UDP. By default no ports or protocols will be blocked.
Can be used for ingoing and/or outgoing traffic.
Support Layer 2 and Layer 3 BGP data traffic.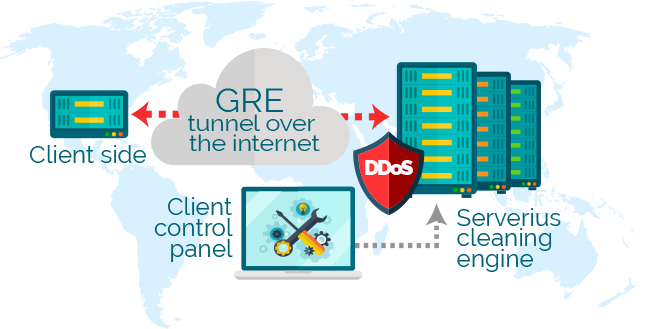 Layer 3 users can use a GRE tunnel from their router to a Serverius router like a normal BGP full transit uplink. Because you can announce your subnets whenever you want: only when you are under attack, or all the time.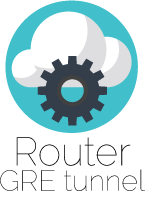 When running your own BGP network, a clean GRE can be used like a normal ip-transit carrier. Routers can connect to redundant GRE hardware in different Serverius datacenters.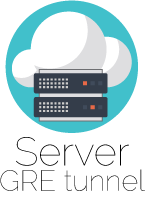 Any Linux server in the world can be protected using GRE tunnel to one of the Serverius GRE gateways. If you need help configuring, our Serverius engineers can help you for free.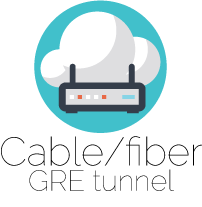 Is your business fiber, cable or home DSL internet connection under attack? Use a GRE tunnel from your modem or Serverius can offer you a hardware box who will automatically establish a GRE tunnel.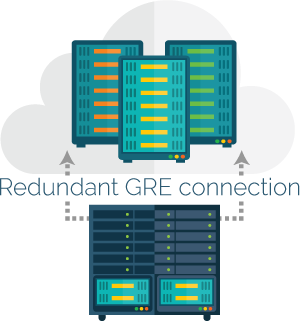 Redundancy in GRE tunneling
Serverius is offering GRE tunneling in the professional way: it's using 4 ultra fast GRE hardware who are all behind a different core router. Two devises in datacenter 1 and two in datacenter 2. Each one is redundant connected to multiple routers so the GRE is using many connection routes to the internet and to the client's hardware. This way we offer the highest possible speed and geographically redundancy. Users simply can order multiple GRE tunnels and control them in their client panel.