Twin datacenter colocation
Serverius offers all-in-one dual datacenter colocation solutions
with premium 2N+1 power, redundant IP services, free network
data transport services in between both datacenters.
Serverius offers companies to build their own dual datacenter setup. The additional Serverius NOCaaS, IP Connect, Cybersecurity and Compute services will support the users in to create their private IT infrastructure with the highest possible uptime and flexibility.
Serverius Datacenter Dronten (SDC1)
Serverius Datacenter Meppel (SDC2)
Serverius Datacenter Apeldoorn (SDC3)
Co-location at two or three geographically separated locations.
All datacenters are using a different/ independent power grid in the Netherlands (Liander and

Enexis

).

Free data transport

between the datacenters (cross-connects provided by a special transport network or

SpeedIX

).
Usage of different IP carriers like Retn, Tinet, NL-IX, Openpeering etc. for your routers (different ASN, different routers).
Free Layer 2 data transport to Amsterdam.
Questions about dual datacenter colocation?
If you want to discuss all options of the twin datacenter setup you can contact Dennis, Alfred or Gijs directly. All three of them have many years of experience in premium multi site colocation an are up-to-date with the current market need of colocation.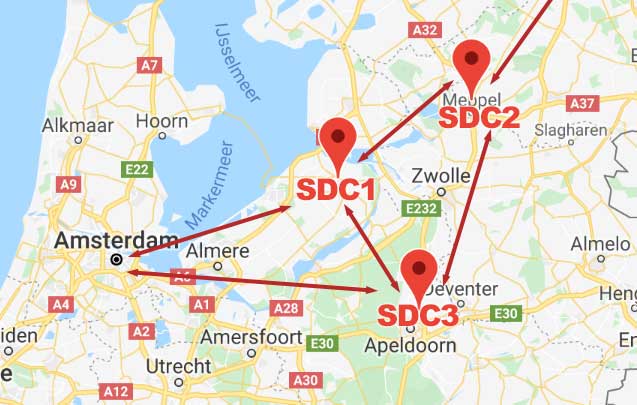 General information:
Prices are the same for all location and our independent co-location services facilitate all desired connectivity with the datacenter of the client's choice.
L

inear distance:

+/- 50KM between both datacenters.
Dark fiber distance: 66,30km (+/- 15,43dB).
Latency / RTT is +/- 0.8~1.0 ms.
Free transport by VLAN between all locations is offered on a separate fiber channel

without touching the internet, without using any of Serverius its internet switching/routing hardware

.
Receive a twin datacenter colocation quote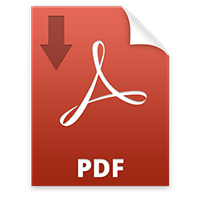 Please fill in the default form below and you will receive within 24 hours a pdf colocation quote of
racks in both datacenters
and
free data transport
in between.
Later on an engineer will contact you to ask you if the quote contains everything you need.