Single server colocation is an all-in-one service including rack space,
including power, internet connectivity, DDoS protection and 7 days a week
professional on-site assistance.
It is the best option when you need reliable, high quality colocation spot in Europe for you server. Serverius offers a free rack-and-stack installation service: Send your hardware with UPS/Fedex/DHL and we will rack it for you for free!
Get your single server colocation quote!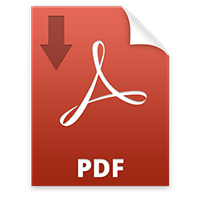 Please fill in the form below and you will receive within 24 hours a pdf quote.
Later on an engineer will contact you to ask you if the quote contains everything you need.
If things need to be changed or you have questions, you can discus with him.
Technical colocation questions? Contact one of our engineers:
Included internet connectivity
Every server will be connected by a free 1G or 10G switch port and can burst to 1Gbps or 10Gbps upload and download speed. Consumed data traffic is free, counted on "Fair Use Policy" (FUP) with the assumption that you will not be using your port at full capacity 24×7. By having a FUP you do not have to worry about surcharges/over usages. The option used bu users who are not using the service for any high bandwidth services such as offering high volume video, CDN services or file sharing websites. If for some reason you do not match the client profile for which this option was intended, the Serverius sales department will contact you to discuss other options. They will will keep it reasonable and therefore they will not charge you for the bandwidth already used before we contacted you.
"Can FUP handle let's say +/- 100TB of data traffic?" Yes no problem, and probably more. The total allowed amount of traffic rely on may factors like the type of traffic, where the traffic goes to etc.
Terms: All incoming data traffic is 100% free. Regular VPS or web hosting, (live) video broadcasting, file sharing, CDN services and similar services are also allowed. When using more than the fair use policy you need to upgrade to unmetered colocation data traffic for only 250 euro per 1G unmetered or 899 per 10G unmetered.
Free transport VLAN + and SpeedIX peering port

Free dual datacenter setup! When your order a colocation rack at each datacenter, we offer a free 3rd SpeedIX fiber with own VLAN between DC1 and DC2 (driven by the SpeedIX). This way you can use 1 IP in both datacenter locations at the same time (or as a fail-over).
Free Out Of Band (OOB) management uplink
For your Out Of Band management you get a 2nd uplink. To this uplink your can connect your hardware management  like IPMI/iDrac/ILO.
Free DDoS protection included!
As an extra, you can use Serverius its famous DDoS protection. All features will be available with a limitation of one "Safe Zone", 10Gbps incoming (dirty) data traffic and to protect 2 IP's (you can change them yourself). It will protect your subnets to common layer 3 and 4 DDoS attacks. If you need more protection you can simply upgrade to higher paid DDoS package.
By default your IP subnets will not be added to the DDoS protection. If you want them to be protected, you can add them simply with a mouse click within your personal client panel.
Keep in mind you can also use this free DDoS protection package for other things like adding firewall rules on your uplink, add your own fingerprints, disable TCP/UDP traffic, set rate limits, using black and whitelists and many more.
Extra rack-unit colocation items
Extra IP addresses: 1,80 per IP per month + 25,- EUR setup.
Extra 1G or 10G internet uplink: 10,-
Upgrade to 24 hrs a day 1Gbps unmetered colocation premium data traffic: 249,-
Upgrade to 24 hrs a day 10Gbps unmetered colocation premium data traffic: 1299,-
Extra 1 block of 166kWh/230watts upgrade 30,-
Extra B-Feed on N+1 power: 10,-
Extra B-Feed on 2N power: 15,-
24/7 datacenter personal access card: 50,- (one time).
Notice
Multiple server colocation items give extra discount! Ask the sales department!
Minimal contract length: 12 months. Payment per month, per 3 month or year.
Bandwidth can NOT be added or aggregated with another server or order.
Upgrade to private colocation within the contract period is possible.
Moving your server from another datacenter to Serverius can give you extra discount to prevent overlapping payments.
Multiple system trays assembled in one rack mount chassis will be counted as multiple server units.
No vat/tax: all people and companies outside the European Union and all companies within the European Union (except Dutch company's) who provide there company name + vat number to Serverius do not pay vat/tax.