High-density rack colocation environments to co-locate hardware infrastructure in colocation racks that can handle up to 20 kW per rack.
At the three Serverius datacenters, free Connectivity, free DDoS IP protection, and other Solutions can be used across all colocation racks. It's the best possible all-in-one colocation service to host private infrastructure.
One region, 3 data centers
Use one, or three Dutch datacenters to allocate hardware in private colocation racks. The wide range of carriers and free Layer 2 transport between the three data centers and many other Amsterdam data centers offer the best possible colocation setup.
24/7 on-site support
"After 10 years of successful customer support, we have proven that helping others is the habit of every Serverius engineer."
For over 10 years the Serverius engineers are supporting clients day and night. Their fanatic will to help others, supported by well-known collaboration software offers the best possible datacenter colocation support.
More information can be found here ».
Connect to any international carrier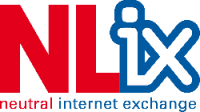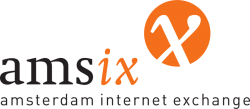 Serverius Data Center Dronten (SDC1)
Serverius Data Center Meppel (SDC2)
Serverius Data Center Apeldoorn (SDC3)
Curious?

Book a personal video tour!
One of our engineers can give you a personal datacenter by video stream. With a camera in hand, you can ask him to show the datacenter items you like to see. For example, the colocation racks details, the main power, the cooling, the coffee rooms. And you can meet the engineers in person.
Send your request to StreamTour@serverius.net
Twin datacenter IP redundancy
When renting colocation racks at different data centers, the same IP space can be used simultaneously at all locations for free. For example, when one of the data centers is down, the IP subnet will automatically be routed to the other data center. No special configuration is needed, this functionality is by default included for free. And when someone needs a tailor-made configuration, there are many more dual datacenter colocation options available.
In addition to the IP redundancy options, users can use a free Q100 Qbine + the load balancing add-on to route traffic by their different destination IP subnets. This will automatically forward all valid/clean web requests to different datacenter IP subnets!
Premium data center quality
Every datacenter colocation rack is hosted in a premium datacenter environment where only known suppliers are used. E-tec generators, ABB powered UPS system, Schneider Electric cooling, and Rittal and Panduit racks, Serverius its premium support are of prime importance in the solutions we offer. The racks use multi-functional cable systems for simple installation and most suitable for housing UTP-patch panels, glass drawers, telephone panels, switches, routers, and other IT equipment. More technical information you can read on our technical data center information sheet.