High-density rack colocation environments to co-locate your hardware infrastructure. Colocation racks which can handle up to 20 kW per rack.
Our three data centers form a densely connected ring with additional links to all other Dutch data center facilities in the Netherlands. Additional to any rack colocation, our Connectivity and Cybersecurity services will offer rack colocation to host your private infrastructure.
Get your rack colocation quote!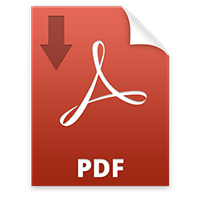 Please fill in the form below and you will receive within 24 hours a .pdf data rack colocation quote.
Later today, an engineer will contact you to ask you if the quote contains everything you need.
If things need to be changed or you have questions, you can discuss with him.
3 data centers in a ring
Use one of our three Dutch data centers to allocate your hardware in your private colocation rack. Our wide range of carriers + free interconnection between all locations offers you the best possible colocation setup. More location information you can find on our contact page.
Serverius Data Center Dronten (SDC1)
Serverius Data Center Meppel (SDC2)
Serverius Data Center Apeldoorn (SDC3)
Technical colocation questions? Contact one of our engineers!
Your colocation service will be supported by only experienced engineers. They will install and upgrade your hardware, add cross-connect cabling, help you during outages, and support you wherever they can. Structured communication will be by ticket system, direct, by phone, email, app, etc.
Free transport VLAN + and SpeedIX peering port

Free dual data center setup! In addition of the data traffic packages below, you can get a free 10Gbos peering port to the SpeedIX. After becoming a become a free SpeedIX member you will have 10Gbps extra free data traffic! On the port you can also use the free 1Gbps SpeedIX (transport) VLAN between all Serverius data centers and other SpeedIX connected data centers. This way you can safely transport your data traffic between data center locations.
Dual data center fail back
When you rent colocation racks at different data centers, you can use all your IP subnets on all locations. For example, when your connection is broken in data center 1, you can add (automatically) its IP address to a server at data center 2 and it will work right away. No special configuration will be needed. It's Serverius its default VXLAN network which offers even more dual data center colocation options.
When you use your servers to host websites at multiple data center locations, you can use the Serverius WAF its load balancing features to forward web requests between different data center IP addresses. This WAF is using the which is also hosted at Serverius, therefore it will have the best possible latency.
Premium data center quality
Every rack colocation is hosted in a premium data center environment where only known suppliers are used. E-tec generators, ABB power UPS, Schneider Electric cooling, and dividers Rittal and Panduit racks, premium on-site support are of prime importance in the solutions we offer. Our racks use multi functional cable systems for simple installation and most suitable for housing UTP-patch panels, glass drawers, telephone panels, switches, routers and other IT equipment. More technical information you can read at our technical data center information sheet.
More than 10 years of stability
Serverius is 100% European, 100% Dutch and independent. For more than 10 years we are a financially healthy company, fully owned by ourselves. No external stock owners, no foreign finance parties, nor any investors. Therefore Serverius is the best long term colocation data center in the Netherlands, without the risk that future company changes will harm your business. More about this you can find at the main contact page.
Default data traffic packages
In addition to the rack colocation we offer default data-traffic packages. Its the perfect starting point for you own network. You can use them at one or multiple colo racks, and all of them contain our famous data-traffic with our European leading Cyber security services protection. Its the base of our connectivity from where you can expand with many other international carriers.
No vat/tax: all people and companies outside the European Union and all companies within the European Union (except Dutch company's) who provide there company name + vat number to Serverius do not pay vat/tax.