Datacenter colocation racks
Serverius offers high density datacenter environments to co-locate
your hardware infrastructures. Pre-configured or tailor-made colocation
that can handle up to 20 kW of power per rack.
Serverius offers companies all-in-one private colocation. The additional Serverius NOCaaS, IP Connect, Cybersecurity and Compute services will support the users in to create their private IT infrastructure with the highest possible uptime and flexibility.
Get your colocation quote!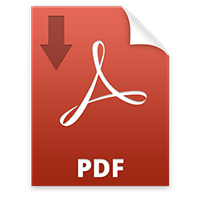 Please fill in the form below and you will receive within 24 hours a pdf colocation quote.
Later on an engineer will contact you to ask you if the quote contains everything you need.
If things need to be changed or you have questions, you can discus with him.
Technical colocation questions? Contact one of the colo pro's!
Data-traffic packages
In addition to the colocation racks Serverius also offers many default data-traffic packages to use with 1 or multiple racks. This all-in-one packages contain our famous premium data-traffic with our leading Cyber security suite with DDoS protection and Web Application Firewall and other tooling.
No vat/tax: all people and companies outside the European Union and all companies within the European Union (except Dutch company's) who provide there company name + vat number to Serverius do not pay vat/tax.