European Connectivity & Colocation services
Serverius is offering a wide range of connectivity and colocation services. Unique products, knowledge, experience and a fanatic team of support engineers. Our datacenter products empowers you with a wide range of premium datacenter services.
Service Level guarantee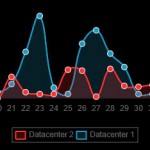 The Serverius clear Service Level Agreement (SLA) provides a clear service description, rules about guaranteed uptime, guaranteed on-site support service response times and clear working methods. With these guarantees you can rest assured that these services will be provided without interruption.