Tailor-made
infrastructure services
Serverius offers datacenter Colocation, Connectivity and Cybersecurity services by a fanatic team of skilled engineers.
Serverius is the largest all-in-one IT infrastructure supplier in the Netherlands.
It's the most used place in Europe to host your private infrastructure.
European presence
Connect to any carrier in the Netherlands and use the best possible place in Europe to connect to the internet.
Build on engineers
For more than 10 years Serverius maintained by technical engineers. We never resell, we only offer our own services.
ISO compliant
Serverius is ISO 9001, 27001 and 14001 compliant and full member of the Dutch Datacenters Association and Cyber Secure Netherlands.
100% Dutch
Serverius is independent and 100% owned and supported by Dutch engineers. We own the datacenters, the software, the technology.
Community support
We join and support many non-profit community projects like Sercurius, IP Judge, Speed-IX, etc.
In-house R&D
Our own Research & Development team is continuously creating new IP security software and adding new features to the client panel.
1233 colocation rack users, 29600 DDoS protected IP subnet, 1240 WAF protected application, almost 1Tbps real data traffic usage and 76 external infrastructures under NOCaaS management.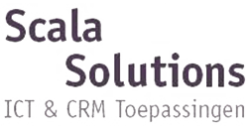 Scala Solutions: Twin datacenter colocation
"Scala uses the Serverius colocation and connectivity services for years because of their excellent quality of services. And even now that they are one of the larger colocation facilities in the Netherlands, they still have that flexible support mentality."
Harry Immeker, senior consultant at Scala Solutions.

Vitrum: DWDM & core-routing
"After a thorough market orientation and review, we confidently ended up at Serverius. Serverius stands out with their solid experience, knowledge and advise. In our view Serverius is by far the best party to offer a solid combination of network design and construction, 24×7 management and state-of-the-art high-quality IP transit and IP security. Serverius has completely supported us in this area, providing a solid foundation for our core network infrastructure. This allows is to further increase our total set of offerings, quality, security and availability. We're proud of our partnership."
Jacco van Geemert, Technical manager at VitrumNet