IT infrastructure
to fuel your success
Serverius is an IT infrastructure supplier in the Netherlands with its own carrier, colocation, DDoS protection, and S3 cloud storage services.
Our users are large internet platforms, European data centers, internet providers, cloud providers, and many more. All kinds of companies use Serverius as their base to deliver high-quality and protected internet infrastructure services to their users.
European service chain guarantee
Serverius is a company that's running on sovereign European values. All Serverius services are built, maintained, and supported by Serverius, without the intervention of any other (non-European) parties. All parts of the service chain apply to Dutch and European law without any overlapping non-European jurisdiction. Therefore, all services meet the highest standards in Europe.
We are supporting Gaia-X, the European cloud infrastructure initiative that safeguards European values such as data sovereignty. It's the default foundation for an open data infrastructure that safeguards user data by European values.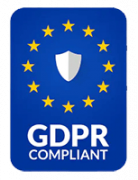 In addition to all commercial services, Serverius stores its client data on locally hosted environments that are under only our own control. No externally hosted (cloud) services or management services are used. All personal data of our users is processed even more strictly than the default GDPR and ISO certification.
To underline the strict service offering and high data care, everything part of Serverius its internal policies is periodically checked by the BSI information security ISO and NEN standards.
Therefore, your data is safe.