At Serverius we search people who want to join the fanatic team of engineers. We don't need "nine to five working hands", we need people who can handle a high responsibility and are able to think for themselves (Serverius employees are all hired for their brain).
You want to be a professional specialist at one of most advanced datacenters in the Netherlands: Serverius!
Interested? Email your resume to gijs@serverius.net Don't forget to add things like a decent resume, salary wish, references, etc.
On-site support engineer / Dronten/Meppel (M/V)
Als datacenter support engineer ben jij de eerste die de klanten spreekt en ondersteund bij zijn computer hardware vragen en verzoeken. Aan jou de taak om binnen het support team zowel telefonisch als per ticketsysteem supportvragen snel en doeltreffend te behandelen en daarmee de Serverius klanten meer dan tevreden te stellen.
Je wordt uiteindelijk een echte vakman en je hebt tevens de mogelijkheid om door te groeien binnen de support afdeling en verder in het het bedrijf. Je komt namelijk vaak met de verschillende afdelingen binnen Serverius in aanmerking waarin je kan doorstromen naar een functie welke jou het beste past.
Voor de datacenter locaties in Meppel en Dronten is er momenteel een vacature vrij om het huidige team te versterken, dus reageer snel!

Functie taken:

Het uitvoeren van klanten verzoeken middels tickets, telefoon en chat.
Met vakkundig eigen inzicht het verhelpen van problemen die de klant ondervind.
Ontvangst en verwerking van binnenkomende goederen.
1e lijn support leveren op de technische klant infrastructuur.
Monitoren van het gebouwbeheersysteem en verhelpen van kleine technische problemen.
Het implementeren van nieuwe en bestaande klant hardware.
Vervangen en upgraden van bestaande hardware.
Crossconnect en patch verzoeken uitvoeren.
Het doen van visuele inspectie rondes op airco's, generatoren, stroomverdelers etc.
Assisteren bij technisch werk.
Toegangscontrole en bezoekersregistratie uitvoeren.
Het uitvoeren van allerlei werkzaamheden die binnen het datacenter voorkomen.

Wij vragen:

De wil en het geduld om te groeien in een functie.
Grote mate van zelfstandigheid en een goed gevoel voor dienstverlening.
Goede contactuele eigenschappen, inlevingsvermogen en pro-activiteit.
Basis kennis ICT apparatuur en/of datacenter infrastructuur.
In staat om fysiek werk te doen (je zit niet de hele dag achter een bureau).
Geen 9 – 5 mentaliteit.
Bereid om stand-by en buiten kantoortijden en weekenden te werken.
Flexibel, stressbestendig en gestructureerd.
Passie voor techniek en service verlenen.
In staat zijn om zelf dingen uit te voeren (Google-mentaliteit).
Goede beheersing van de Nederlandse en Engelse taal.
Collegiaal, klantvriendelijk en servicegericht.
Bereid om aan eigen ontwikkeling te werken en hierbij eigen initiatief te nemen.
Woonachtig binnen 10-15 km. van het datacenter. (Meppel of Dronten)
Fulltime beschikbaar (40 uur per week).
Wat wij bieden  : 8% vakantiegeld, 20 vakantiedagen, de mogelijkheid jezelf te ontwikkelen binnen het bedrijf, een informele werksfeer en relevante cursussen.
Denk jij de juiste persoon te zijn voor deze functie? Stuur dan je cv + motivatie op naar: alfred@serverius.net of dennis@serverius.net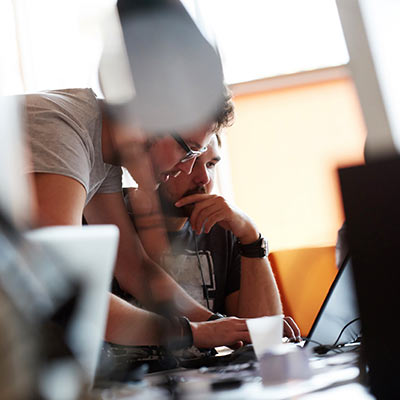 PHP programmeur – locatie Meppel
Je bent het type dat na een aantal jaren het bouwen van het zoveelste klant CMS of website het wel heeft gezien. Niets mis om te ontwikkelen voor klanten, maar dat heb je nu wel gezien. Nu vind je het tijd voor een echt uitdagend project waarin je jezelf helemaal vast kan bijten. Je komt niet om wat bugs te fixen, je komt om vernieuwing door te voeren. Software ontwikkeling is meer dan alleen wat codes tikken, jou visie is daarvan het bewijs.
Dit jaar (2017) is Serverius bezig met de ontwikkeling van een SDN (OpenFlow) based Web Aplication Firewall welke gebaseerd. Binnen het huidige team van ontwikkelaars werk je mee om dit veiligheid product verder te ontwikkelen. Je huidige vaardigheden bestaan ongeveer uit: De werking van het MVC model; Werken met versiebeer(Git); Je bent bekend met de werking van XML, JSON, RESTful en JSON-RPC; Je PHP vaardigheden zijn bovengemiddeld; Je heb mogelijk nog geen ervaring met SDN (Openflow/Flowspec) of andere technieken, maar je bent bereid je deze het komende jaren je eigen te maken.
Je bent geen gemiddeld kantoor type. Sommigen vinden je maar vreemd, en je hebt een mooi eigen karakter. Op kantoor wil je tussen de andere techneuten gewoon jezelf kunnen zijn en ook je eigen ideeën uitwerken. Dus bij jou geen overdreven gedoe wat nergens over gaat, en ook geen gehijg van managers van bovenaf in je nek. Tijdens werktijd wil je ook soms vaktechnische evenementen (in het buitenland) bezoeken, de mogelijkheid hebben tot het testen van nieuwe technieken of breed overleg voeren met collega's. Niet alleen om meer kennis op te doen, maar vooral omdat het leuk is.
Jouw werkzaamheden bestaan voornamelijk uit:
Het ontwerpen, ontwikkelen van Serverius eigen ontwikkelde IP beveiliging software.
Samen met het team van engineers nieuwe SDN en andere IP hardware technieken testen en doorvoeren.
Integratie van Opensource en aangekochte software in het Serverius klantenpaneel.
Jouw eigenschappen:
Een ervaren specialist en uitvinder tegelijk.
Gedegen kennis van PHP, MySQL, HTML, CSS, en Javascript (AJAX).
Breede ervaring met XML/JSON en Object Oriënted programming.
Innovatief, verbindend en uitgesproken creatief.
Deze baan wordt aangeboden binnen de datacenter locatie Meppel waar je in een erg leuk en jong team zelfstandig je eigen ding kan doen. Je werkt gewoon 40 uur in de week binnen of buiten standaard kantooruren. Aan jou de keus. Dit doe je in een prettige werkomgeving zonder veel hiërarchie en vervelende managers en met een grote hoeveelheid eigen verantwoordelijkheden.
Serverius snapt als geen ander dat iemand met jou kwaliteiten ook zelf een aantal wensen heeft. Zolang het geen blauwe M&M's zijn staat het team voor veel open. Stuur daarom je CV + wish list vandaag nog op en kom langs! Meet the team!
BGP networking engineer
BGP is probably even older than yourself, so therefore it won't have secrets for you anymore. Configuring a router is not a problem for you, but getting the best out of routing hardware by tuning internet exchanges, ip-transits, direct fiber connected peers and using the newest functionality like Flowspec will make your work more than a a default router maintainer.
Everyone is talking about new techniques like Openflow/SDN, but you want to really work with it. You will configure, monitor and maintain the newest hardware and together with the programmers your will create new network security cloud products. You like to work with brands like Cisco and Huawei, you like to achieve some new certificates and have fun doing it with your three other colleagues.
Enjoy solving complex issues, whether they are related to hardware, network or security. Gloating that you have the power to control a range of systems, you set out to share your expertise where ever it is needed. Because let's face it: the geeks in the company are nothing without you. You just want to innovate and get a rush from pushing hardware to its limits.
Your tasks include:
Build and maintain the Serverius BGP network.
Be a part of the R&D, create new network layers for the Serverius own created IP security software
Provide assistance to Serverius clients (Serverius clients are smart, they know what they are talking about).
Installation and configuration of complex client routing and switching hardware.
Your qualities:
Teeming with energy and idealism. In a few years you want to be the ultimate pro!
You want to configure and maintain the Serverius network and the Serverius DDoS protection engine and new WAF with your heart.
You know your way around network administration ( brands like Huawei, Cisco, BGP, RIPE). Huawei would be a bit new for you, but knowing how to handle Cisco/Juniper/Brocade would be a base to learn fast.
Security, privacy and monitoring are your expertise (we use own build apps and Zabbix)
You don't mind to work in an international environment with colleagues from other parts of the world. Although you have a strong own opinion, your respect for the thoughts of someone else is even bigger.
Your company laptop and mobile are your holy tools.
This job is offered within the datacenter DC2 at the city Meppel where you join our fanatic team of nerdy engineers. If you are from outside the Netherlands it is no problem to work at Serverius. The company Serverius is a IND registered "knowledge migrants" company. With permission we are able to hire people outside Europe and help them to get an apartment near the office (please be aware that Serverius is a open company without allot of hierargie, discussion with colleagues is much more than the average non European company).
You will work full time (40 hours per week), in our outside office hours. It's your choice. Serverius understands like no other that someone with your qualities also will have a number of special needs. As long as it's no weekly blue M&M's we are open for any suggestion. Please send your CV + wish list still on and visit us today! Meet the team!