Serverius: IT infrastructure services
Serverius offers many IT infrastructure services like colocation, connectivity, cybersecurity in the Netherlands. The high quality services are mainly used by international companies who need premium IT infrastructure services in Europe.
As one of the largest Amsterdam region colocation datacenter and network infrastructure supplier in the Netherlands, Serverius offers the highest service quality for all who need European presence.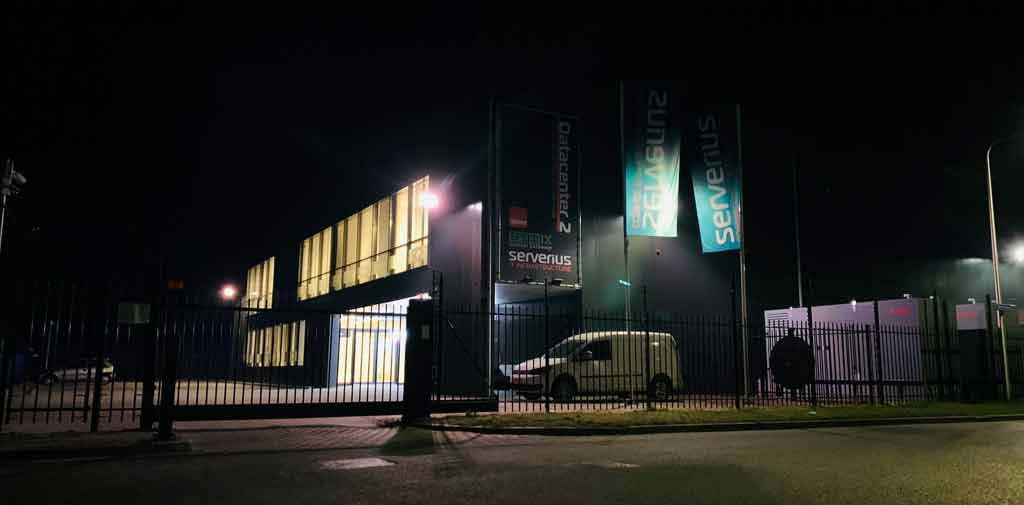 Serverius SDC2
Address: Ketelskamp 10, 7942KG, Meppel,
The Netherlands
VAT: 8200.19.264.B.01
Chamber of commerce: 34315189
Serverius SDC1
Address: De Linge 26, 8253PJ, Dronten,
The Netherlands
VAT: 8215.64.808.B.01
Chamber of commerce: 34367179
Supporting a better internet
Serverius is a privately owned company which is operating without profit goals. Yes, we are a 100% commercial and we make some profit but our main business objectives are to provide and develop new-generation infrastructure services above making profit. Therefore we join and support many technical conferences and also provide some non-profit projects like Sercurius, IP Judge, Speed-IX.
Professional organization participant
Because of our long term technical engineering focus, we like contribute to the improvement of the European internet. We like like to discuss the way our profession should go to and share information with others to receive knowledge in return.
We believe that our industry has ended up in way too many statutory regulations. As a result, the quality of the internet deteriorates and the sector must respond as a team to prevent more opposition towards our business sector. Therefore we are pleased that we have been able to participate in recent years to NL-NOG, Cyberveilig and the Dutch Datacenter Association.
Research and development (R&D) department
To meet the ongoing IP protection need of our users, Serverius has its own Research and Development department (R&D). The 10 programmers/engineers continuously create and improve current IT security services and develop new innovative services by our own. Simply because no commercial product exist. By doing this for many years, Serverius became the most secure IT infrastructure supplier in the Netherlands.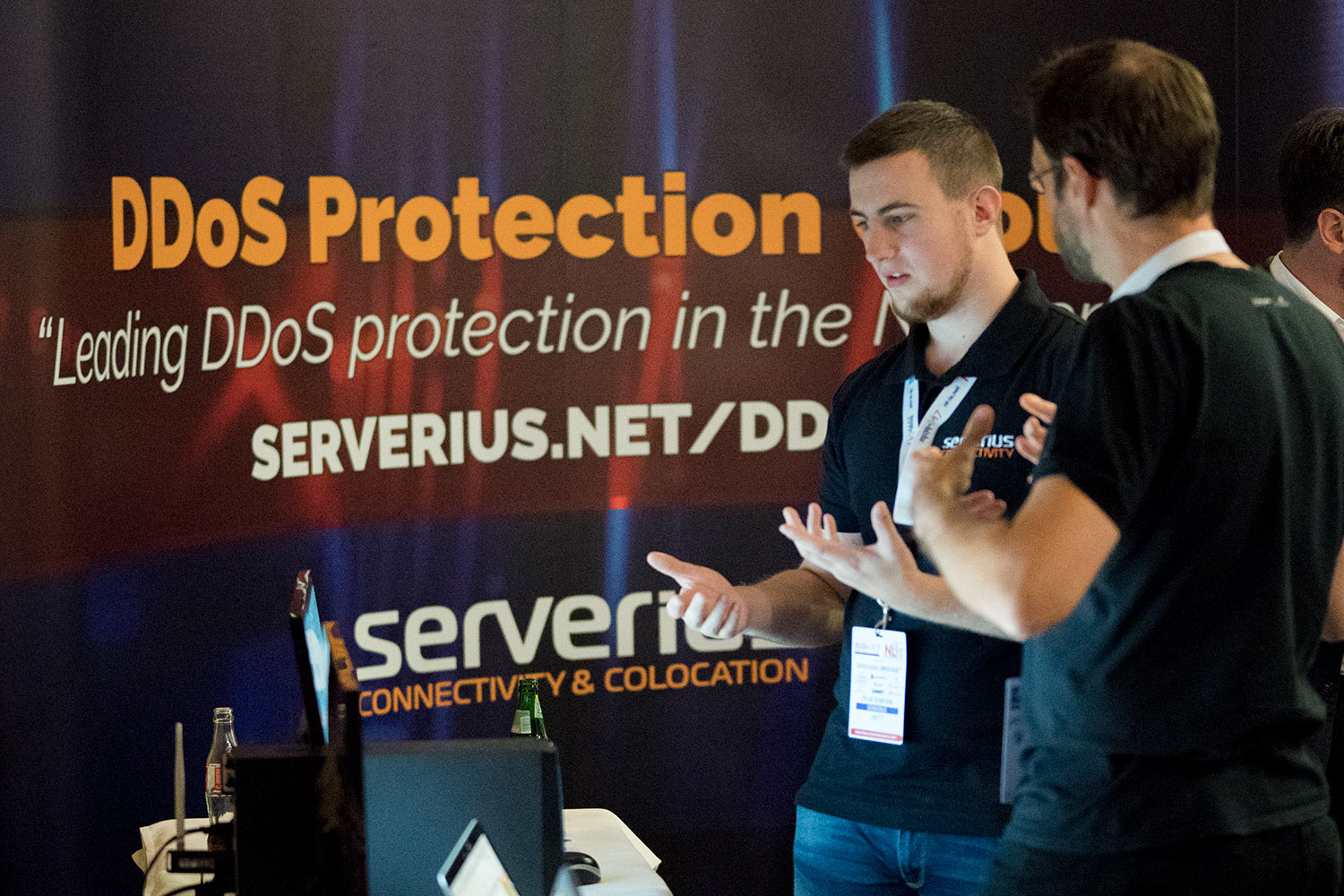 We're the engineers, we are Serverius
"We are the technicians which create, support and deliver the best possible IT infrastructure services to our users. In the last 18 years we changed Serverius from a simple barn to the largest full service IT infrastructure company in the Netherlands. We create, innovate and team with our users and internet communities to keep all projects running. You can contact us direct by email, telephone or chat app."
Serverius is a privately owned company what is operating without profit goals. Yes, we are a 100% commercial but our main business objectives are to provide and develop new-generation infrastructure services above making profit. In the year 2017 more than 28% of the total turnover was used for R&D related activities. This year it will be probably higher! As a result of this Serverius became

one

of the biggest players

in Europe.

Serverius is offering all-in-one infrastructure solution. The perfect environment to host your own infrastructure.
The famous in-house developed client panel gives users the ability to perform

tasks themselves

. It's by far the most advanced client tool.

The on-site engineers are 7 days a week available to assist clients with all kinds of remote support.
It is a neutral IT infrastructure provider. Serverius does not provide competitive services like voip, webhosting, domain names or else. Therefore Serverius does not compete with its hosting customers. Your clients are safe.
Serverius SDC2 is the only international based datacenter of the Netherlands which is really above sea level. The Serverius datacenter SDC2 is located in a above sea level region. Therefore not only the colocation racks are above sea level (like almost all city center Amsterdam datacenters are), but our datacenter feed are dry.
Low cost and risk. Serverius is for many years a privately owned company without any investors/external stock owners. From the colocation datacenters, our IP protection software up to the IP network, we own it. No leasing nor renting and no financial investors are involved. Serverius is

financial healthy

for many years in a row. In total it will give trust and increase user cost.
All items such as air conditioners, generators, ups, extinguishing, have their own maintenance contract what is provide by the original supplier itself. These maintenance contract are available to read in the datacenter. All maintenance and monitoring is performed by a large team of well trained personnel.
All Serverius engineers are trustful and widely screened of good behavior and non criminal activity in the past. Also paper proof of it from the Dutch government is on-site available.
Due to the geographic location of the Serverius datacenters, Serverius is the only datacenter network what's directly connected to the German and Dutch internet exchanges (other Dutch networks have also AMS-IX and DE-CIX connections, but they all passing Amsterdam before they reach their endpoint… Therefore Serverius is using shorter fiber paths what will result in lower latency).